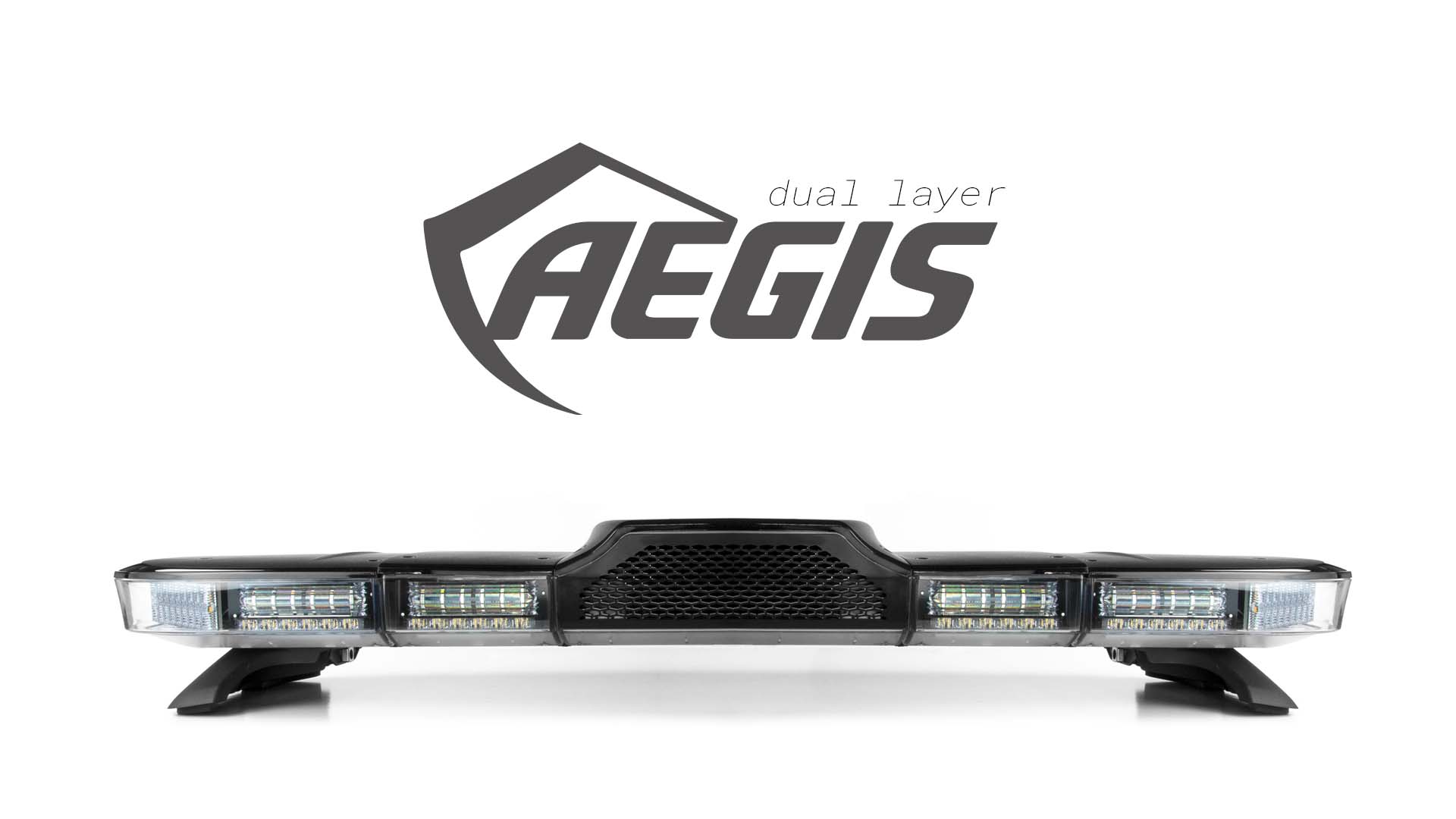 Introducing the Aegis Dual Layer
The Aegis Dual Layer offers increased coverage thanks to its dual lighting system. The top and bottom layer can be controlled individually, making this lightbar a multi-purpose warning system. The independent warning levels can be configured to operate front, rear or both simultaneously and each level has three warning modes, with the priority at the bottom level.
Dual Layer Lightheads are only available for the Aegis Dual Colour. The colour available Available in blue with the second layer available in amber, red or white. Optional take-downs, alley lights and a high power speaker can be added.
This LED lightbar offers a powerful ECE R65 Class 2 warning signal. Top cover available in Amber, Blue, Black and Red.