Take Control of your Speakers & Lights
Sirens are used to attract interest and to present warning, particularly where an immediate response is needed. The sound has to be surely audible and identifiable in the meant signalling area, and these are regularly used to complement a visible sign. Audible signalling is mainly useful in conditions in which sight maybe a problem, like in a bright sunlight or for the visually impaired. To alert a person, it is recommended that a sounder or siren reaches at between 5 and 15 dB(A) louder than the background noise of the given area. Frequency should also be between 300 and 3000 Hz.
Which siren is best for you?
Cell2 Sirens vary quite significantly in their primary functions. Some are simply audible amplifiers, albeit with advanced features, such as the SDA100W. It produces a user specified range of loud warning signals through a suitable matched speaker, along with the facility to broadcast live speech through a microphone or re-broadcasting recorded speech. Some also feature a controller, i.e. remote switching of other vehicle mounted equipment such as beacons, lightbars or directional warning lighting. Usually, switch buttons are integrated into the siren microphone or control panel. An example of this type of product would be our SAF101H unit, along with the siren function, 4 lighting switches are also integrated. The SAS32R comprises of a combined Siren and speaker unit with an extra slave speaker which provides a very effective and compact system ideal for use on motorcycles and other applications where space might be limited. It also features a controller for switching lighting circuits, also optional hand-held microphone or clip-on microphone. Ultimately, the SDP212H is a sophisticated fully programmable integrated Siren and Control system packed with many features, this is capable of managing all auditory and visual signalling needs of many types of emergency service vehicle. Please study the product details to see the specific features and capabilities of the models available, they vary in aspects such as vehicle supply voltage, output power (single or dual speaker), country specific sound profiles, programming capability, number of switching circuits available, current switching values etc.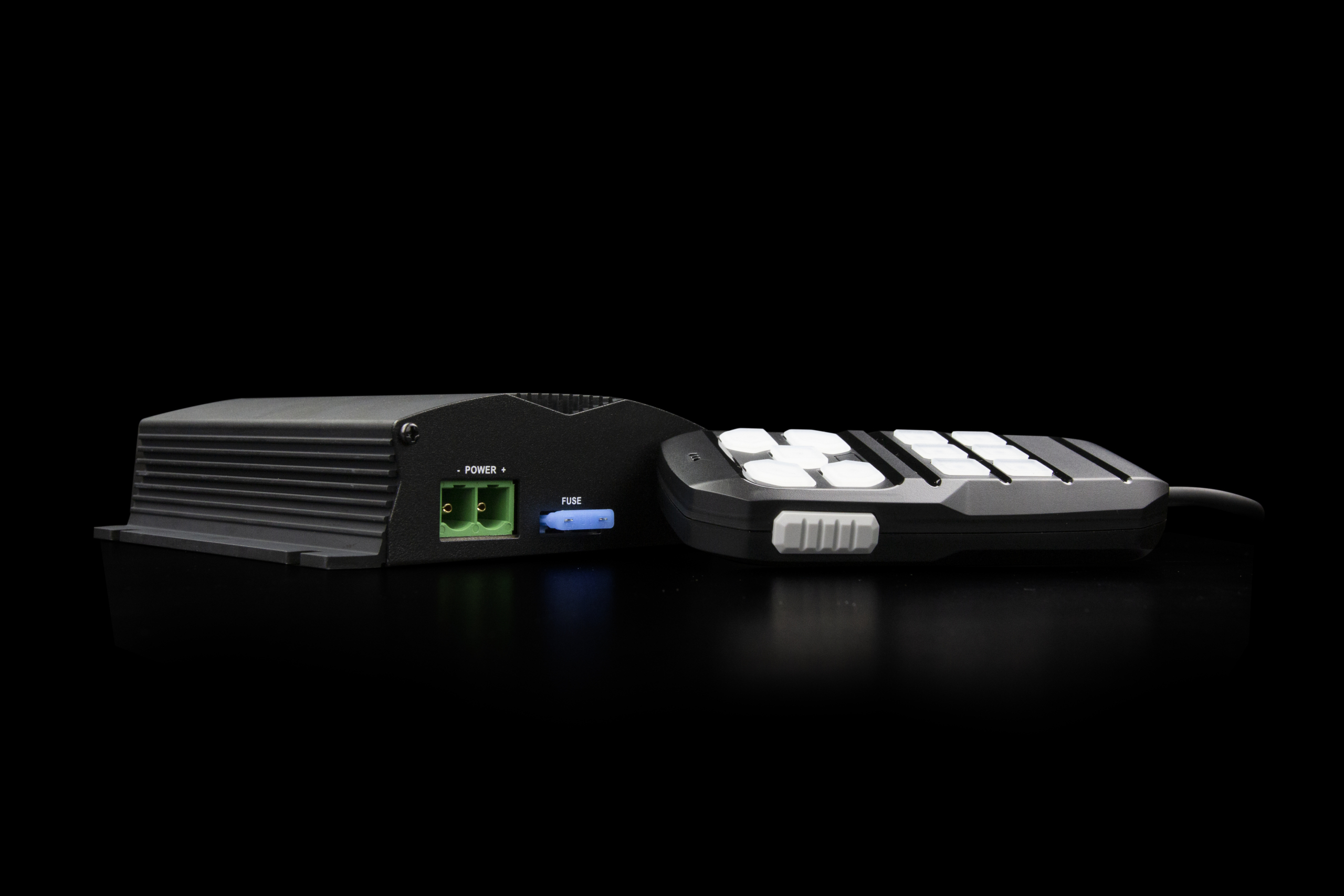 SDF104H
100W Siren Amplifier for single speaker (11Ohm) setup.
Class D amplifier for low amp draw and clean tone.
22 selectable tone cycles comprised of international and European tones.
SDP212H
200W amplifier supports 1 or 2 100W speakers.
Fully programmable and customisable configuration with PC software.
4 positive or negative activated logic inputs and 1 voltage-variable analogue input.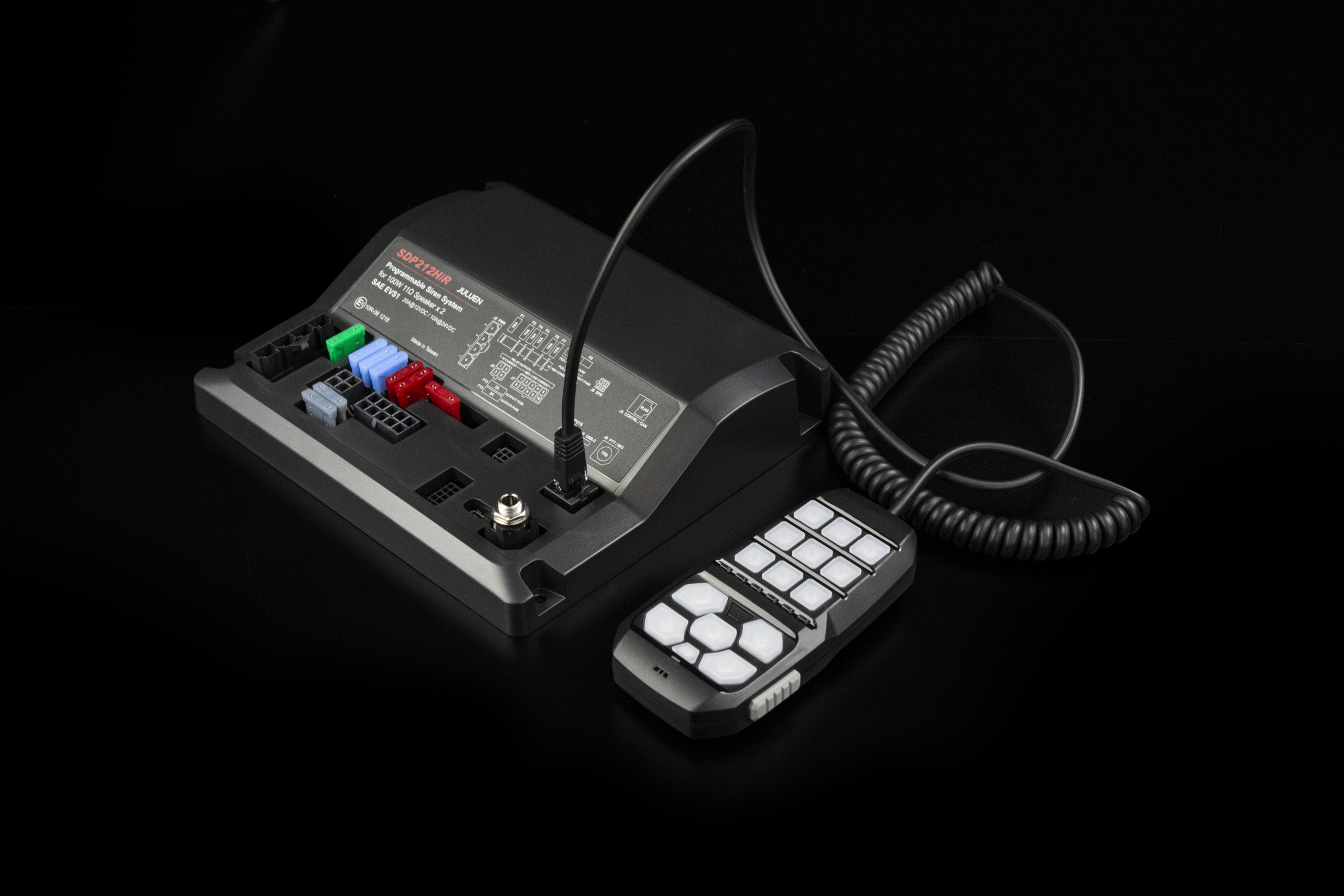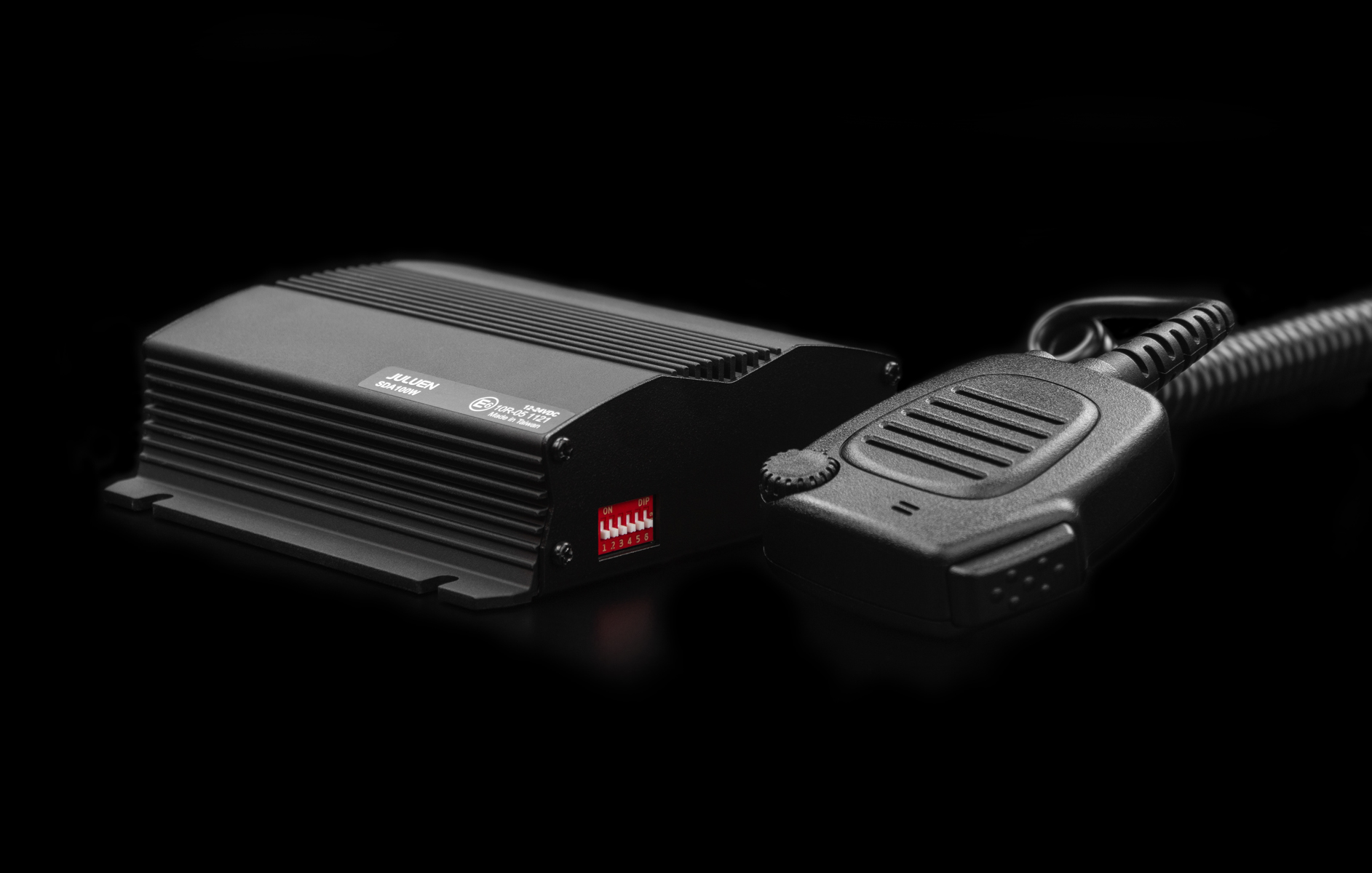 SDA100W
100W siren amplifier for single speaker (11Ohm) setup.
17 selectable tone group to meet various Euro country standard.
Radio Re-Broadcasting (RRB) for audio replay.
Unique MIX TONE function provides "Dual Speaker Effect" with only single speaker.