Tough, Dependable, Bright
Mini Stealth LED Warning Lightheads are compact, rugged and extremely powerful directional lights. Their strong aluminium body makes them ideal for extreme conditions. Available in several formats and colours, approved to ECE R10 & ECE R65 Class 1 or 2, with a multi-voltage input of 12~24VDC. Choose from 3, 6 or 12 LED's.
Which Mini Stealth is best for you?
MS3, MS6 and MS26 Mini Stealth LED Modules. High-power LEDs with a Low Profile of 15mm. Fully weatherproof and vibration resistant design for external or internal use. ECE R65 Class 1 or 2 Certified Output. Available in Amber, Blue, Red, Green and white.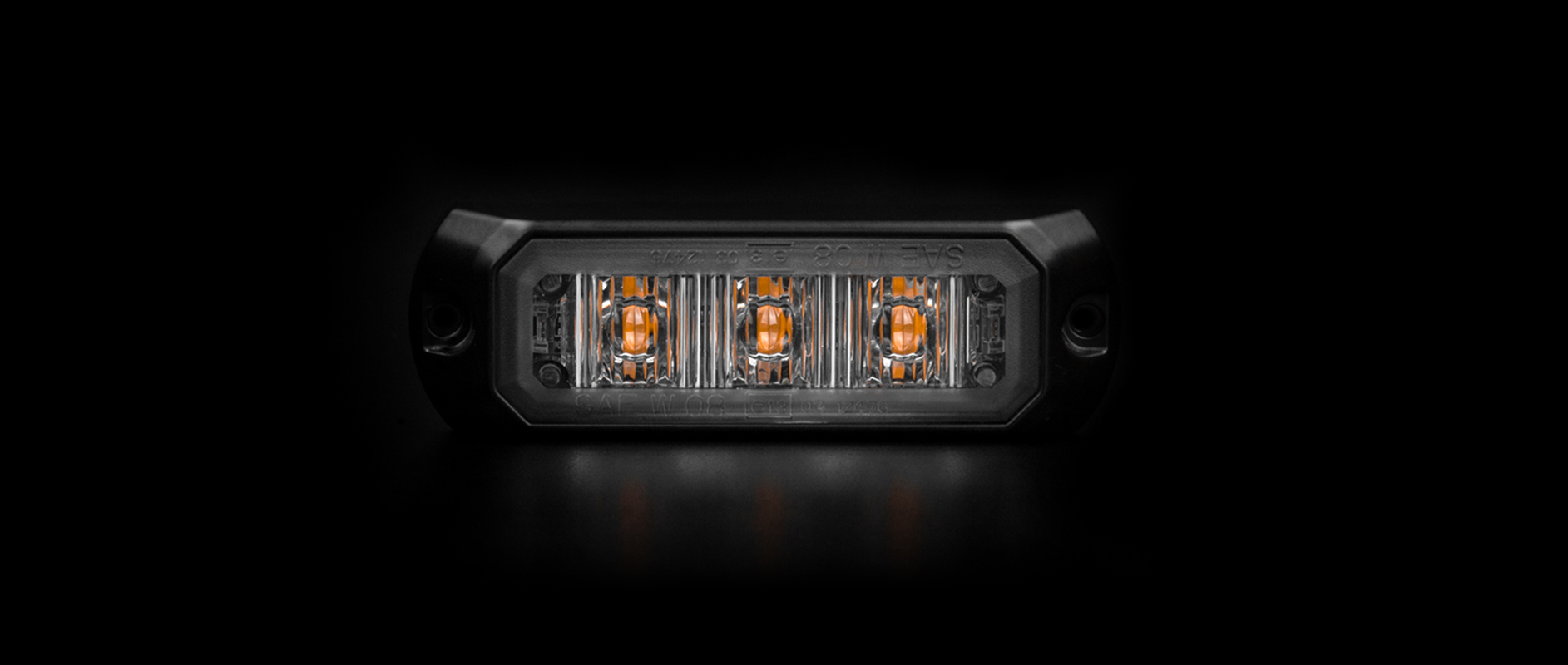 MS3
Low-profile surface mount base or C-clamp base for versatile discreet mounting.
Powerful output certified with ECE R65 and SAE approvals.
3x High-Power LEDs, available with 5 built-in flash patterns.
MS6
ECE R65 Class 2 Approved 6-LED Directional Warning Lamp.
Weatherproof and vibration resistant design for external or internal use.
Aluminium base for efficient heat dissipation.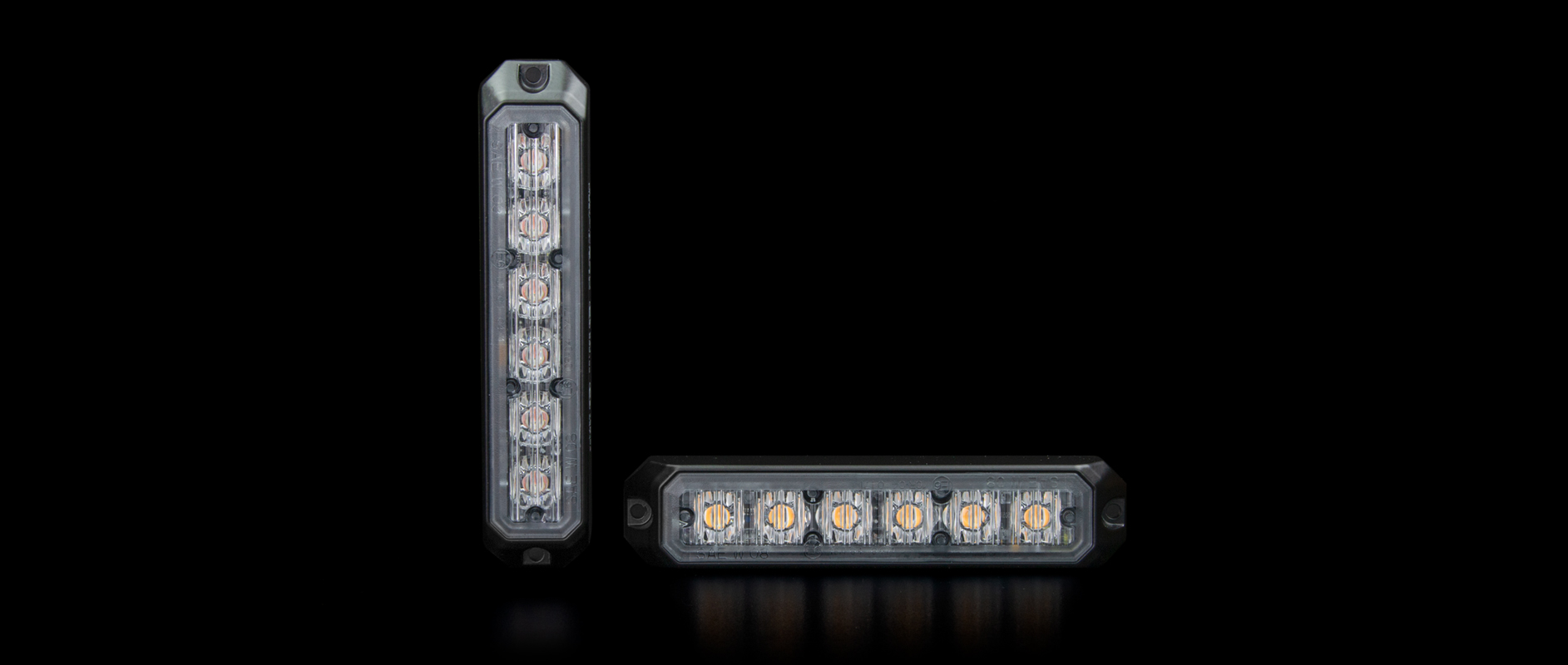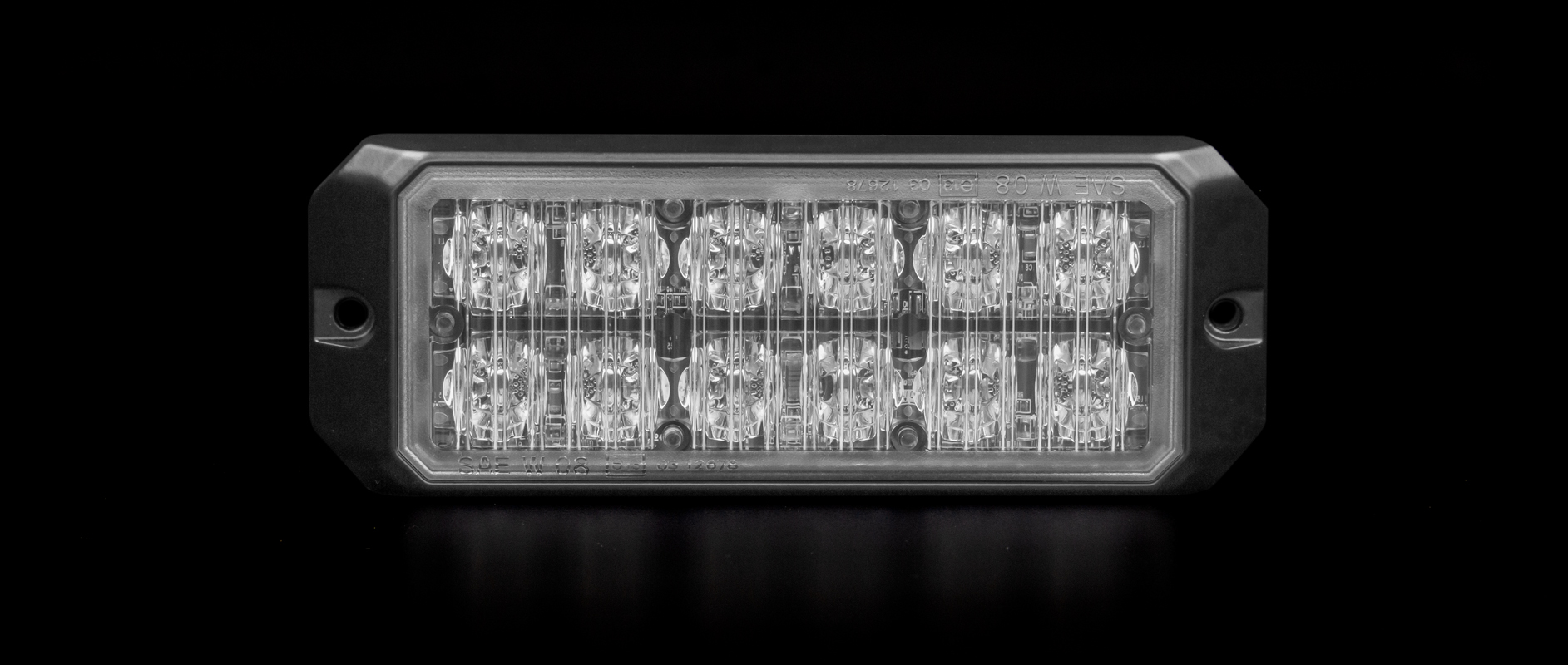 MS26
Built-In Low Power function.
Super low profile for discreet mounting
12x High-Power LEDs, with 25 Flash Patterns.
What size mini stealth is best for you?
The MS3 and MS6 share many of the same features and rugged performance and they share the same height and depth profile. The MS26 employs twice as many LED devices as the MS6 and has a physically higher footprint at 49mm rather than the MS3 & MS6 height of 28mm (surface mount versions). This gives the MS26 a bigger and more visible profile on the vehicle and also a more intense light signal than the already powerful MS6.