Control at your Finger Tips
Control Systems are used to control the features of visual and audible warning systems. Our range of Controllers and Switch Panels vary from analogue Switch Panels to Traffic Director Controllers, providing visual feedback, to fully programmable and configurable solid-state remote switching relays with installer selectable button decals.
Which Control System is best for you?
There are two main types of Control Systems; analogue Switch Panels consisting of mechanical switches which make and break the current supplied to the system,
and those employing solid-state relays controlled by a remotely mounted compact Switch Panel.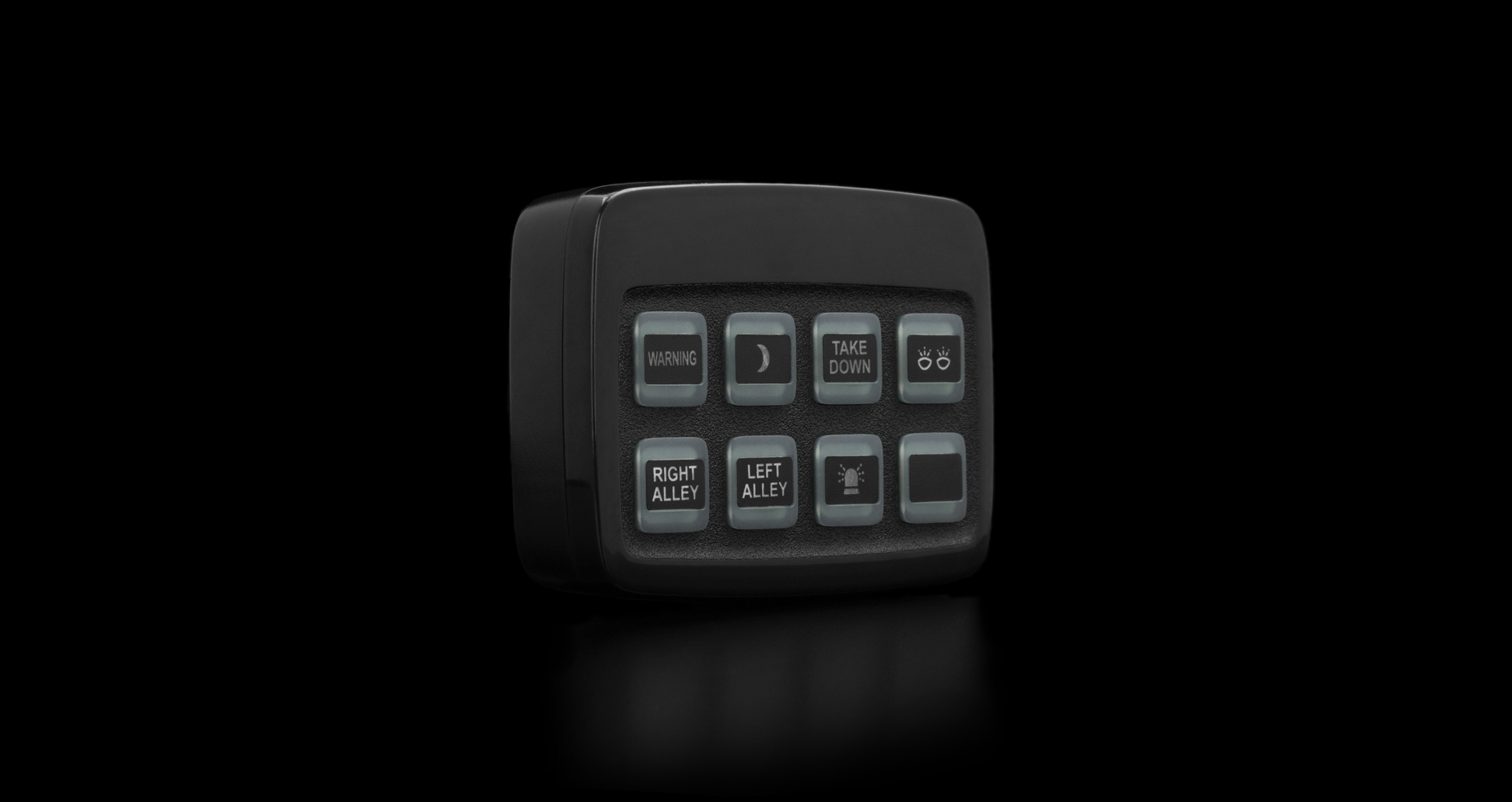 SW830 Control Panel

Multiple program functionality.
8 momentary or latching switches.
Easy installation with suction mount included.
SW610 Control Panel
Designed for Lightbar or Directional Advisor control, with 10 LED indicators for signal display. Available with 6 tactile & click feedback buttons.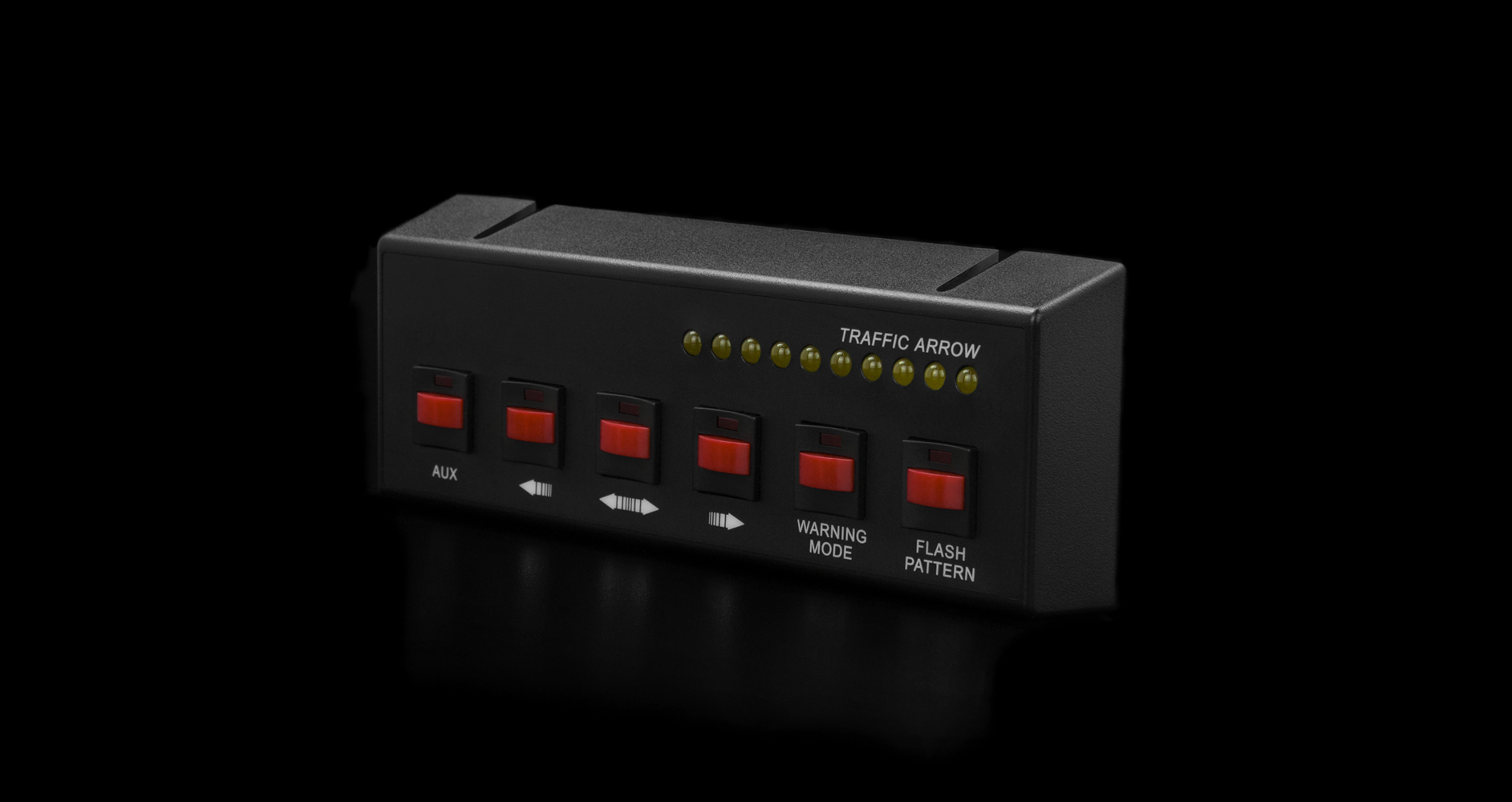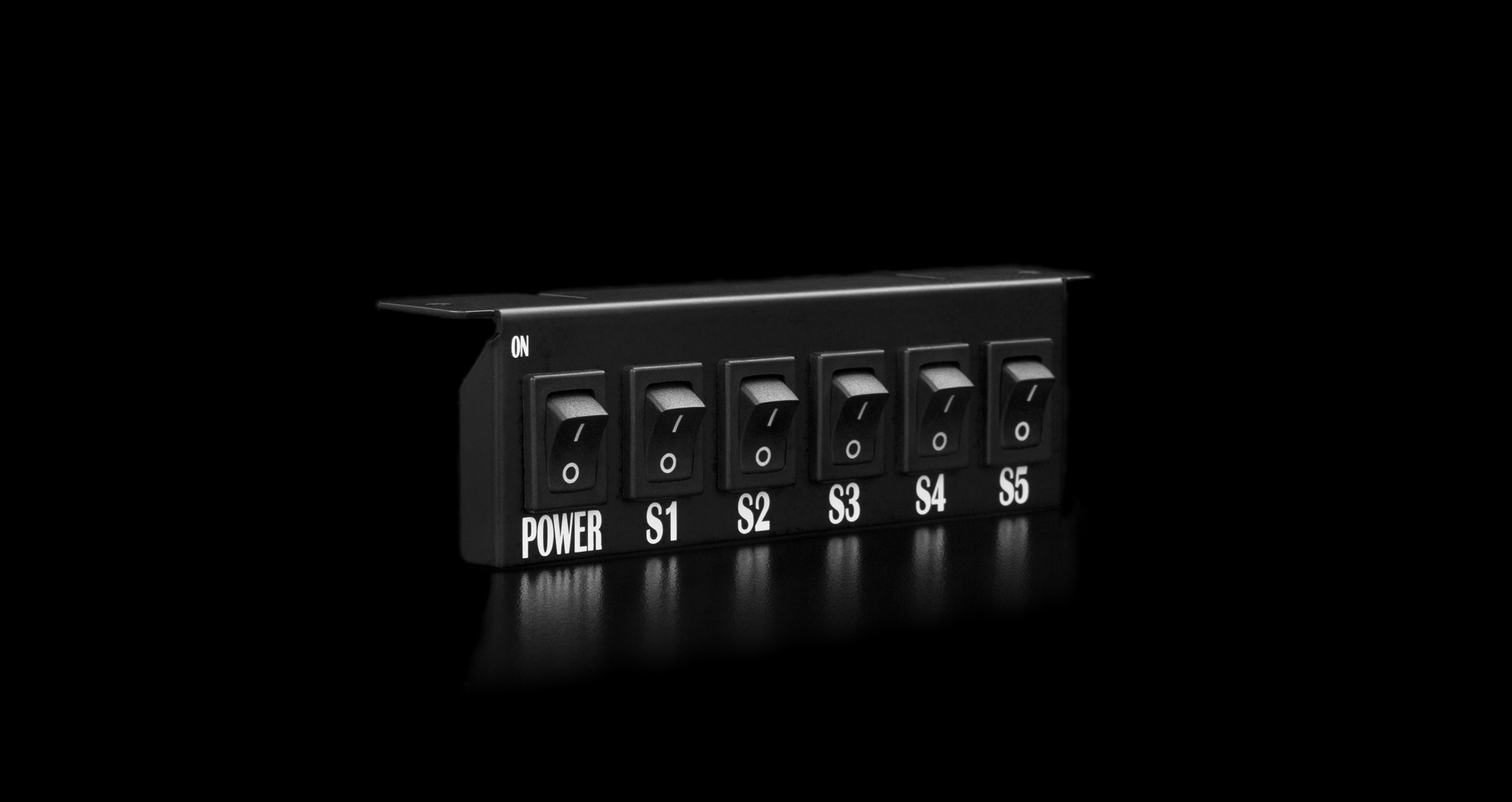 SCP Control Panel
Simplistic design for quick and easy use, available with 4 or 6 latching switches.
Learn more
Which Size Control System is best for you?
SW830
The SW830 is a multi-purpose switching control panel linked to a remotely mounted power module. It can switch 3 x 10 Amp circuits and 5 x 0.2 Amp circuits. All 8 backlit, rubber touch buttons are programmable, and the functions can each be identified by the supplied icons. There's a row of 10 LEDs above the switches to indicate to the driver how a connected Traffic Director is operating.
The switches can be programmed to switch a group of functions, useful if you want to for example activate a group of lights and siren when responding to an emergency call.
SW610
The SW610 range is designed specifically to control our Traffic Directors or Traffic Director equipped lightbars.
The functions are clearly labelled on the panel and there's a row of 10 LEDs above the switches to indicate to the driver how the connected Traffic Director is operating.