Maximum Visibility
Wide Angle LED's are specifically aimed towards giving up to 180 degree light output. Our range includes; Arc, One Eighty & Identification.
Which wide-angle module is best for you?
When it comes to choosing the ideal wide-angle module there are three options: The Arc, The Identification and The One Eighty. All designed and manufactured to fulfil different purposes, however all equipped with the optics to provide over 120° of light output.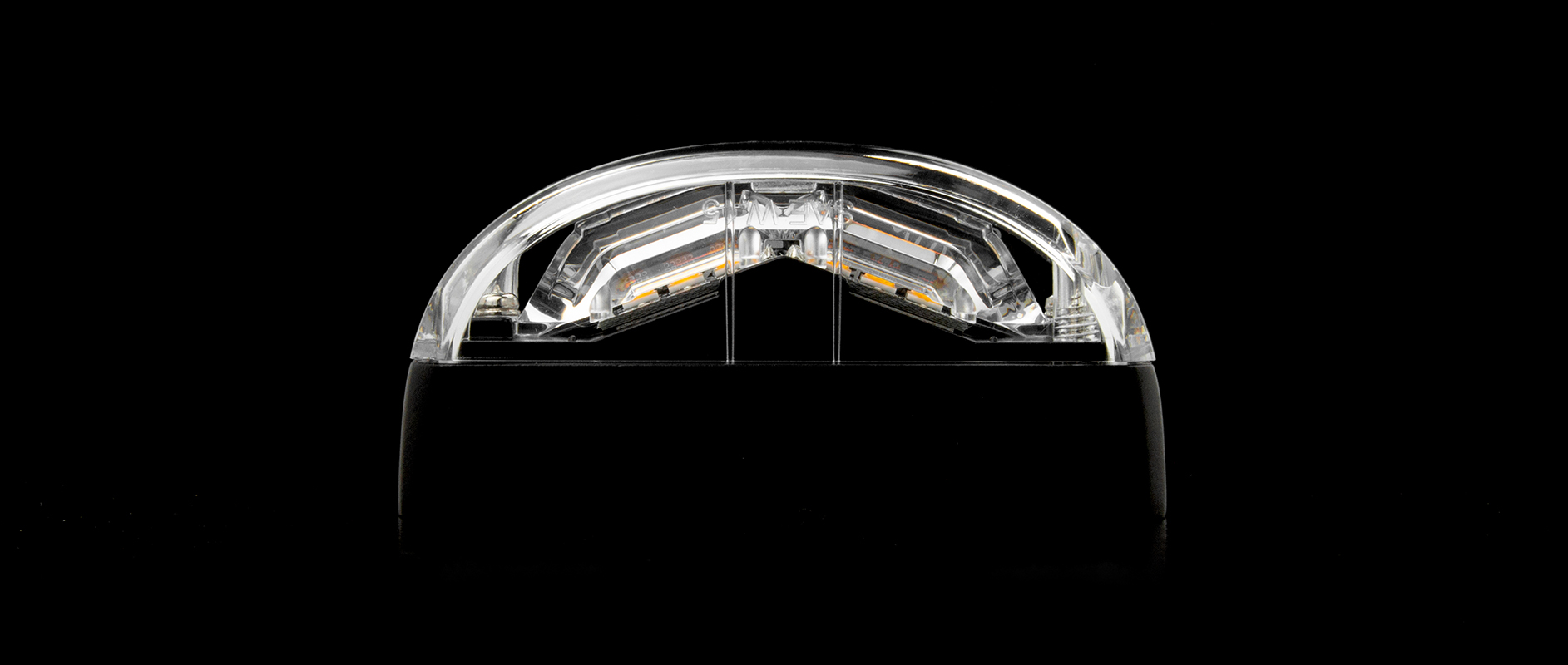 Arc
Super wide-angle 120° light output, certified with SAE & ECE R65 Class 1 approvals.
Available with universal side-mirror mount adaptor.
6x LED module, available with 16 flash patterns.
Identification
180° wrap around side optic for wider visibility.
6x LED Modules, available with 15 flash patterns.
Low profile for discreet mounting.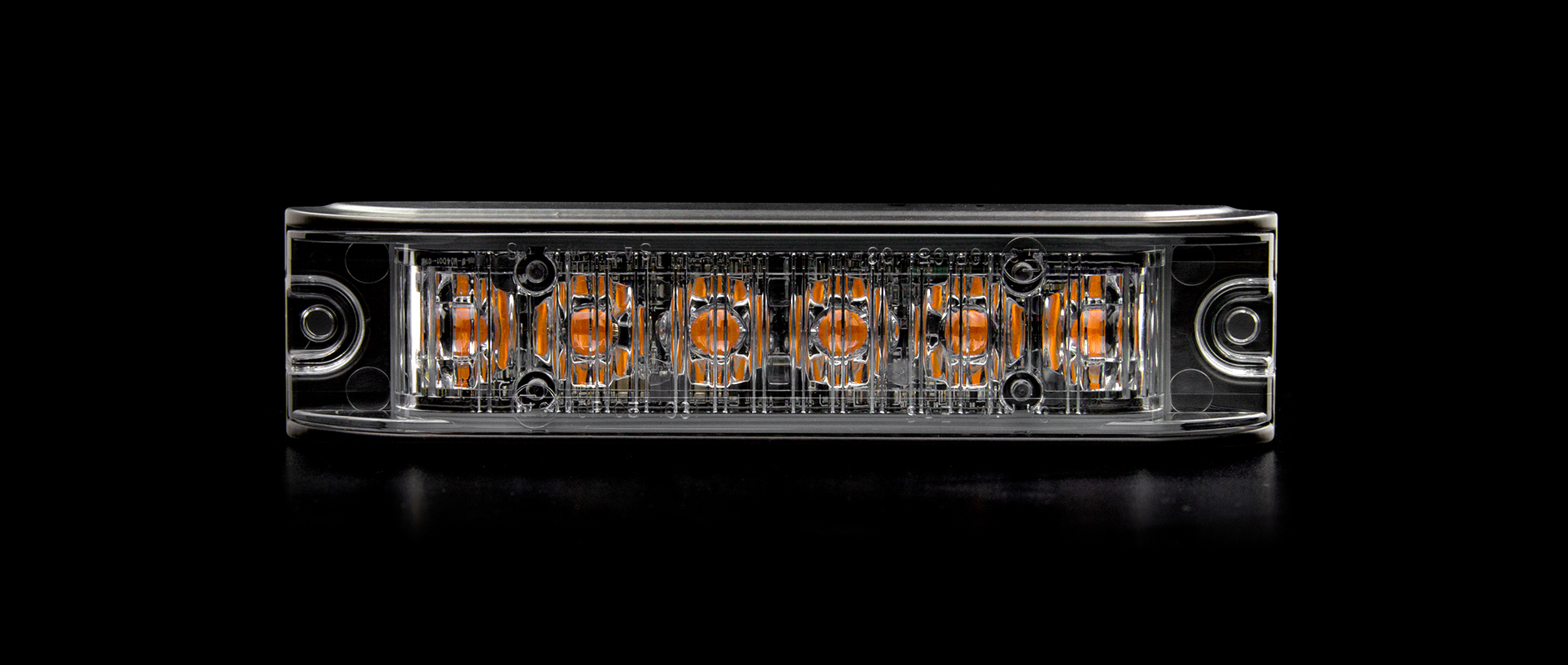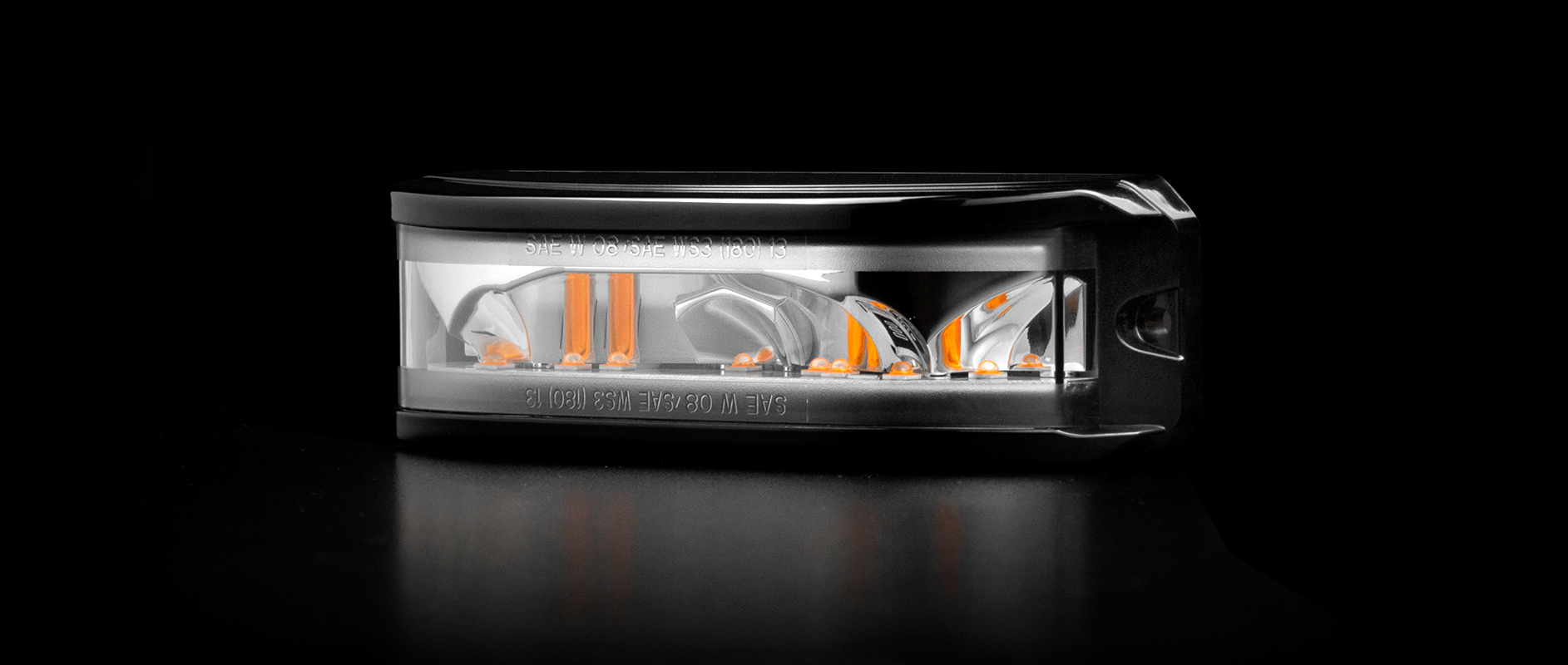 One Eighty
True 180° wide-angle light output, certified by ECE R65 Class 1.
9x LED Modules, available with 16 flash patterns.
Just how wide is wide?
Ranging from 120° to 180° of visible light output, our collection of wide-angle modules are specifically designed and manufactured to demonstrate a clear warning signal that is easily visible all around you. These products are designed to emit a wider spread of light that that typically emitted by Directional Warning Lamps, these can be used where it's beneficial to give a stronger signal towards the sides of vehicles when fitted on the front or rear, or to give an all-round signal if used in an array.