Super Thin, Super Powerful.
Choose from either 3, 6 or 12 High-Power LEDs fitted into an ultra-low 9mm profile. Suitable for the Emergency Services, Highway Maintenance, Fleet, Recovery, Road Safety and Utility vehicles. We will now guide you in selecting the most appropriate choice to meet for your requirements.
Which Super Thin LED is best for you?
ST3, ST6 and ST26 Super Thin LED Modules, choose from 3, 6 or 12 High-power LEDs with an Ultra Low Profile 9mm. Fully weatherproof and vibration resistant design for external or internal use. ECE R65 Class 1 and 2 Certified Output. Available in Amber, Blue, Red and White.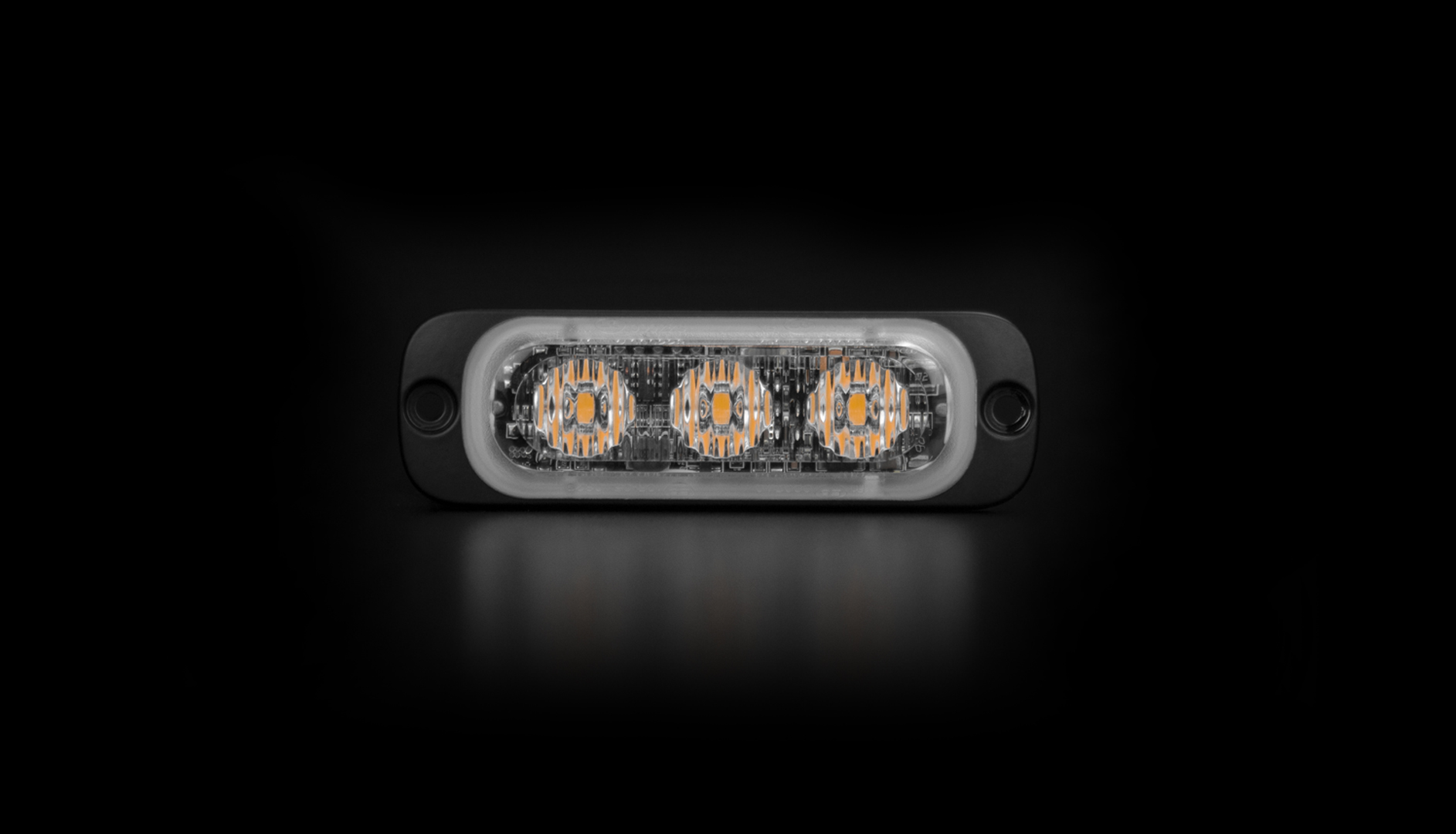 ST3
3-LED Directional Warning Lamp.
Aluminium base for heat dissipation.
3x High-Power LEDs, available with 12 Built-In flash patterns.

ST6
6-LED Warning Lamp.
Super-low-profile optic with ECE R65 and SAE Class 1 certified output.
Available in Dual Colour, Quick mount version with minimum bezel design and pre-applied
3M adhesive for a clean and quick installation.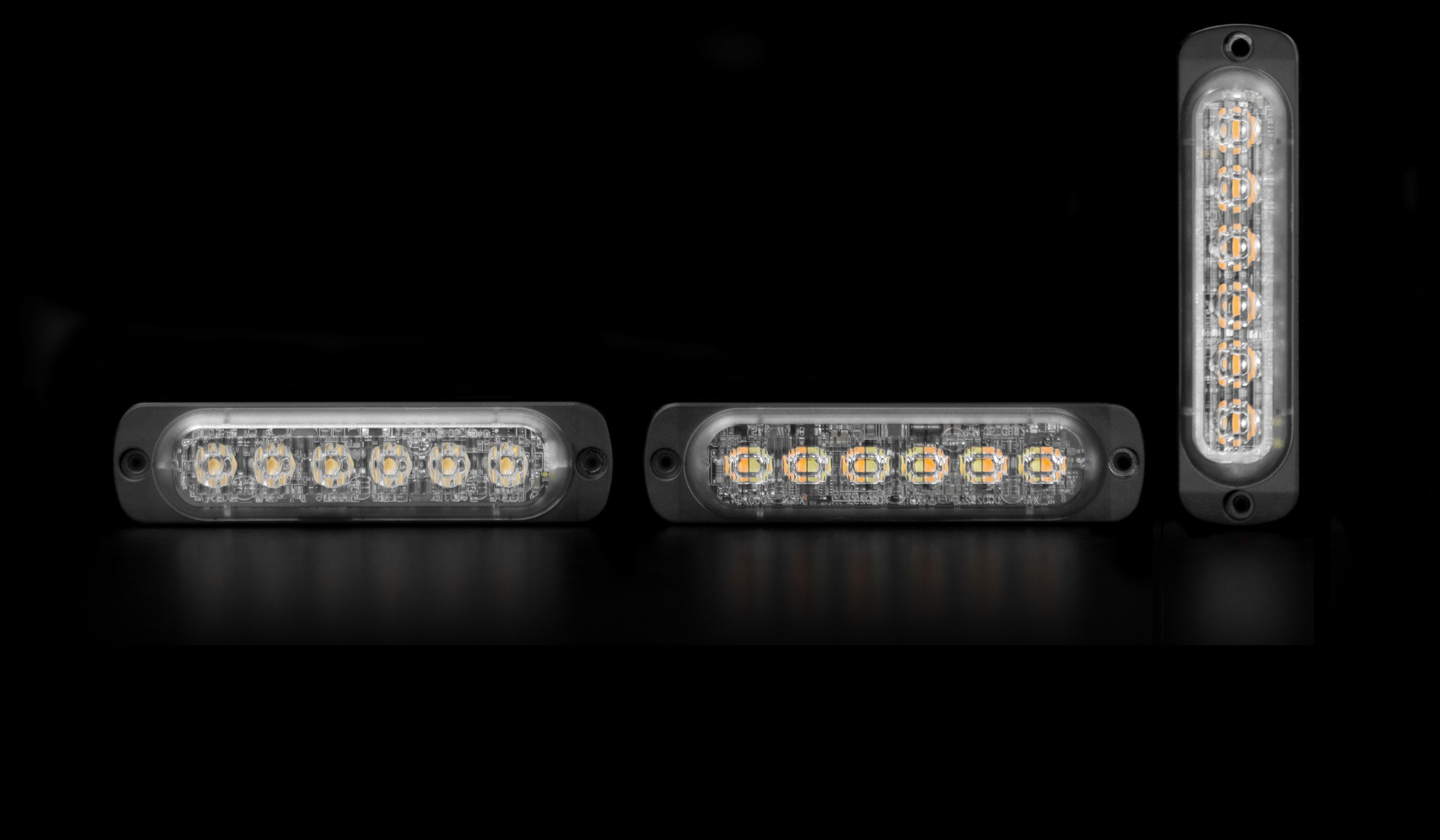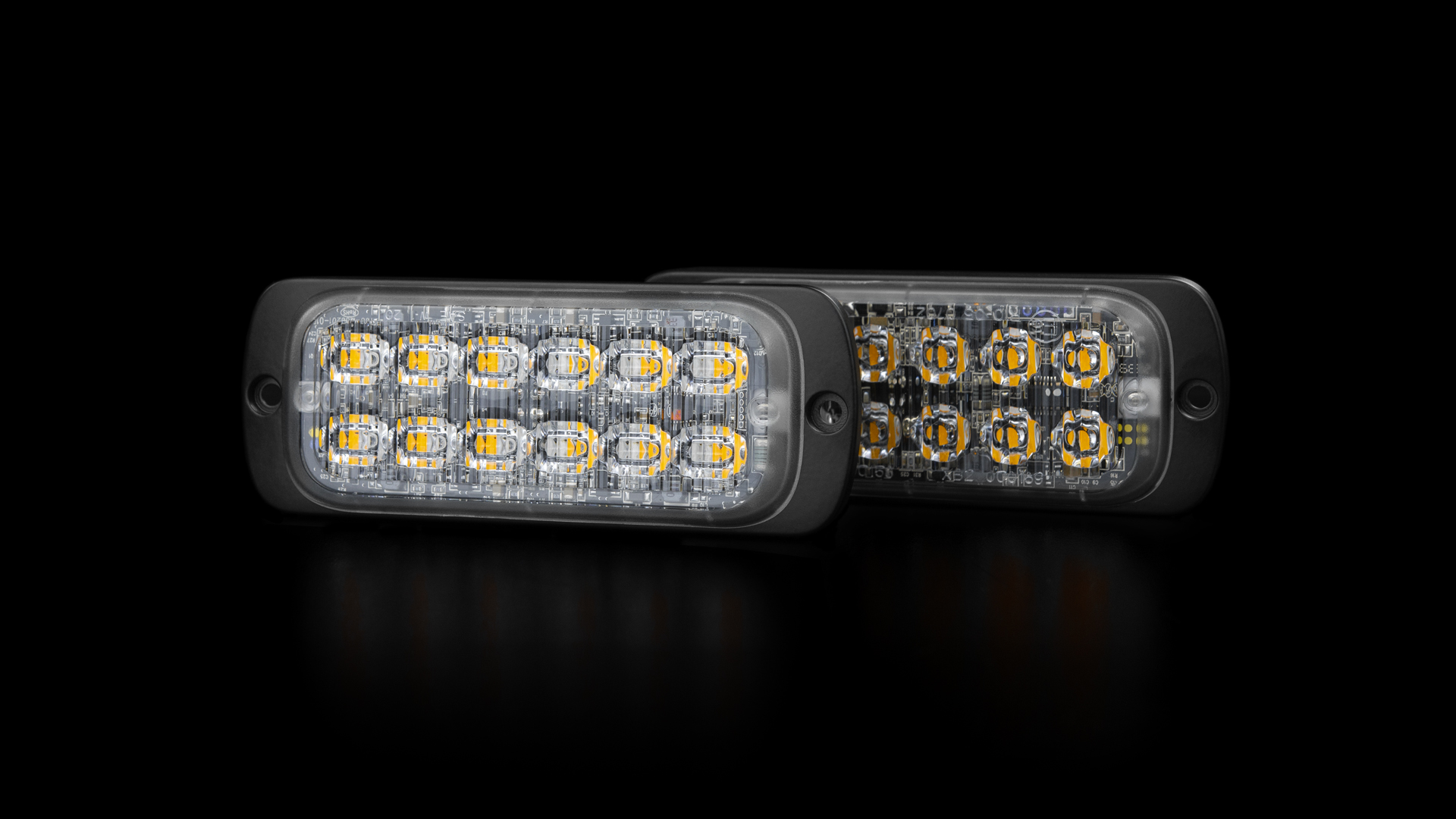 ST26
12LED Directional Warning Lamp.
9mm Super-low-profile thickness.
12x High-Power LEDs, available with 25 built-in flash patterns.
Multi-Unit Synchronization compatible with up to over 15 units.

What size is best for you?
Available in three sizes. Starting with the smallest of the group: The ST3 3.38″ LED Module, then the ST6 4.43″ 6 LED Module, Finally coming to the largest. The 4.5″ ST26, fitted with 12 LEDs distributed into two rows of 6. Mounting options will vary depending on the size of Super Thin LED you choose.