Future Ahead: This Roadster Leads The Way
BMW i announced that they have completed a contract extension with ABB FIA Formula E, which will continue their relationship and allow BMW i safety vehicles to operate through Season 6 and beyond. Furthermore, the Bavarians have also launched a completely new design for the BMW i8 Safety Car,
equipped with our Legion HE Lightbar.
This new BMW i8 Roadster Safety Car has been modified from the production car with some modifications made to the i8 Roadster for Safety Car duty. It's been lowered, given a shorter windshield and a new FIA-approved roll bar. Along with that, it received new M Carbon Ceramic Brakes, a new front splitter and a rear wing. Safety car-specific modifications include a Legion lightbar that`s been added above the rear wing, a communications antenna, GPS antenna and a communication system inside the car.

BMW i8 Safety Cars on the track at the Monaco e-Prix \\ BMWBLOG>COM \\

BMW i8 Formula E Safety Car Specs
Range on electric power only EU): Up to 37 kilometers / 23 miles
Overall range: Over 600 kilometers / 373 miles
System Output of FIA Formula E Safety Car: 380hp
Top Speed: 250km/h / 155mph - Using electric power only: 120km/h / 75mph)
0-100km/h / 62mph: <4.4 seconds; 80-120km/h / 50-75mph: 2.6 seconds
The Legion HE Lightbar
ECE R65 Class 2 Approved, Full Function Programmable Software; Traffic Director; Alleys; Take-Downs;
D-Fuser Optics; Available In a Variety of Colours, 12~24VDC and a 5 Year Warranty.
Gallery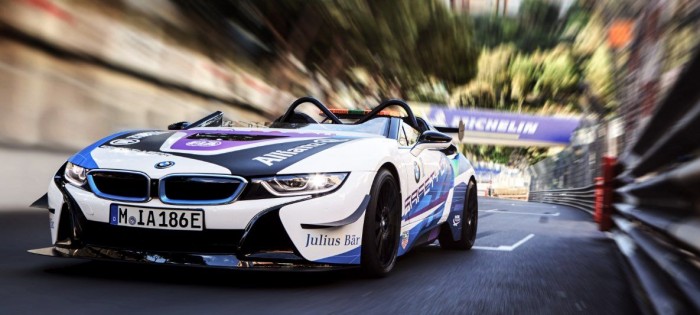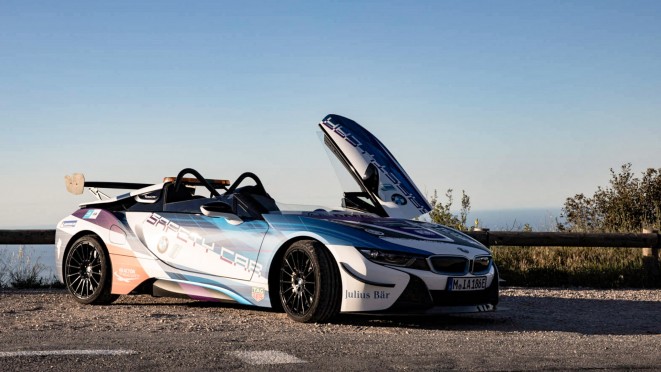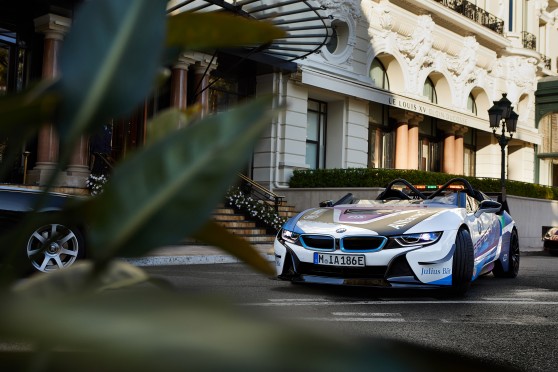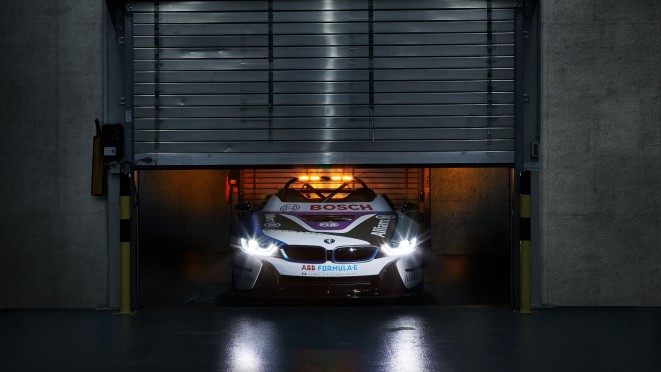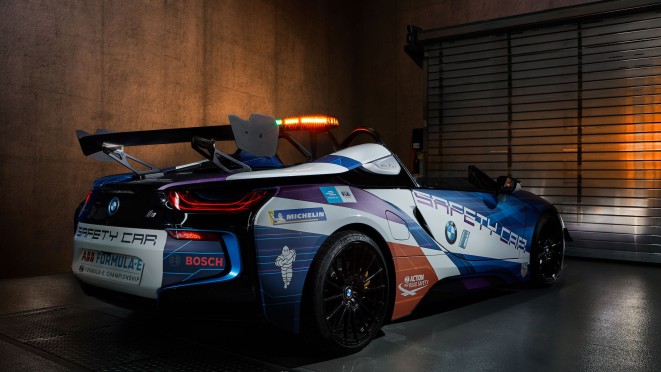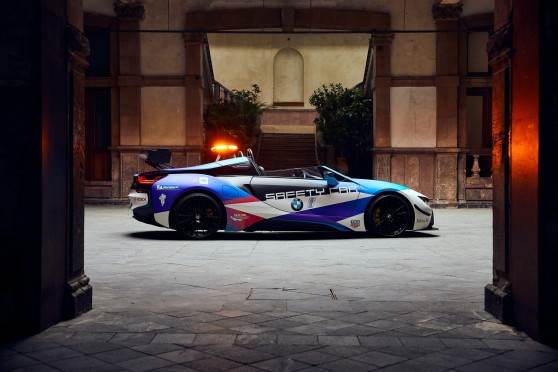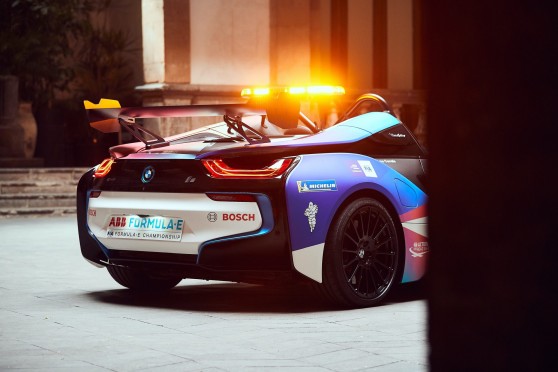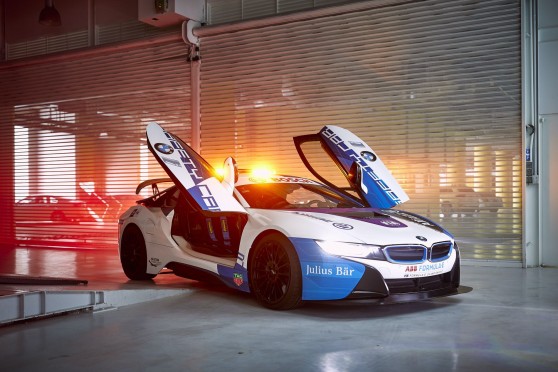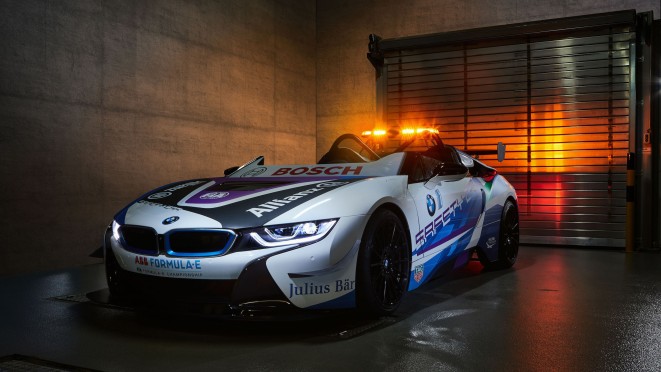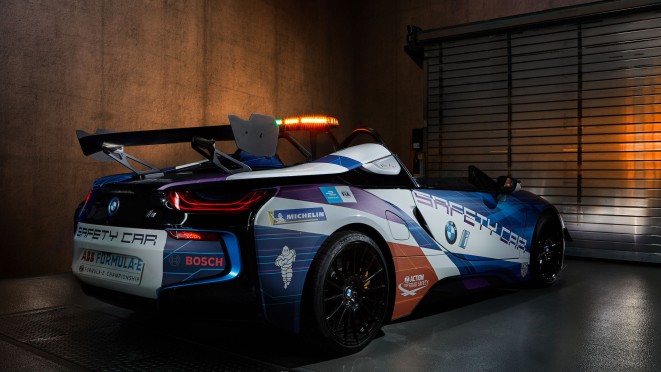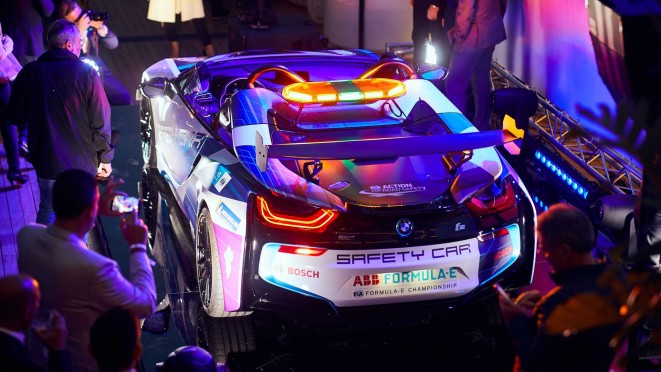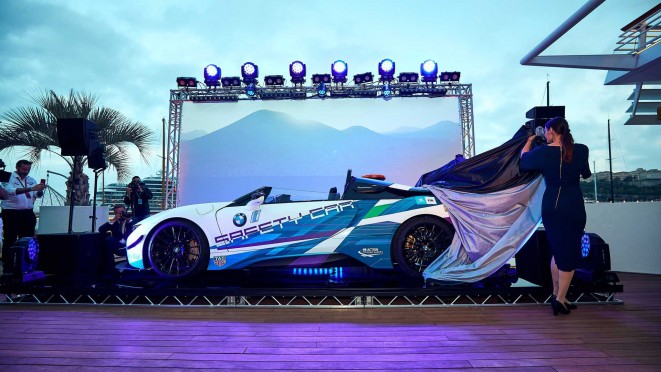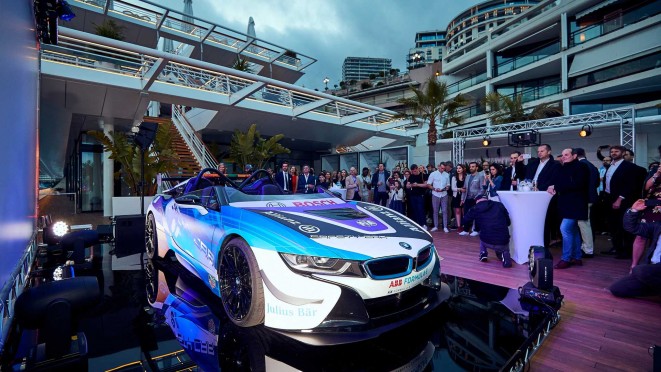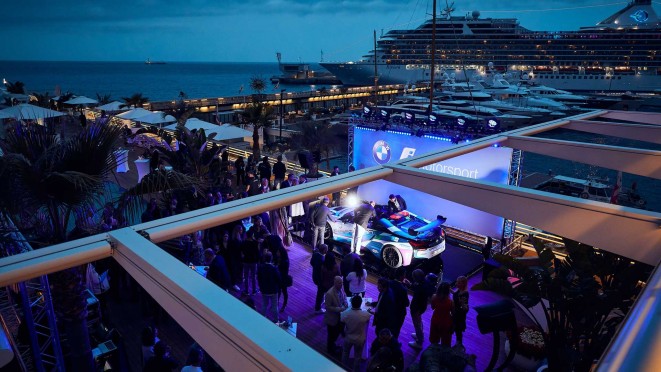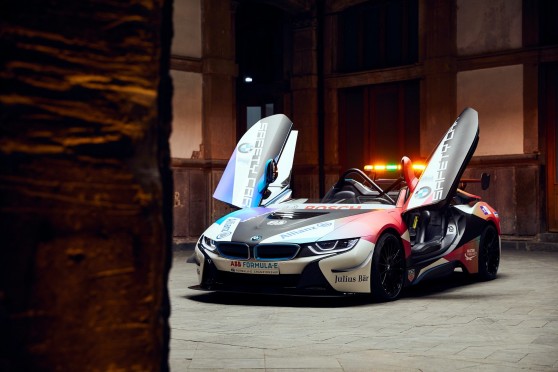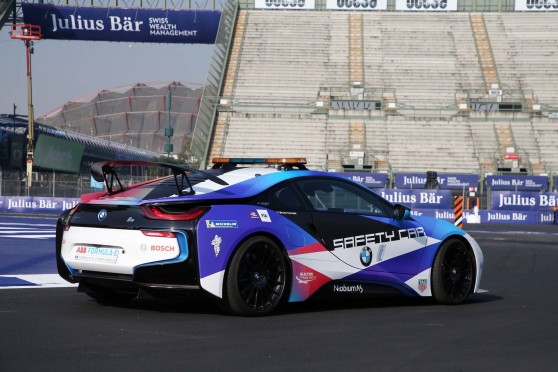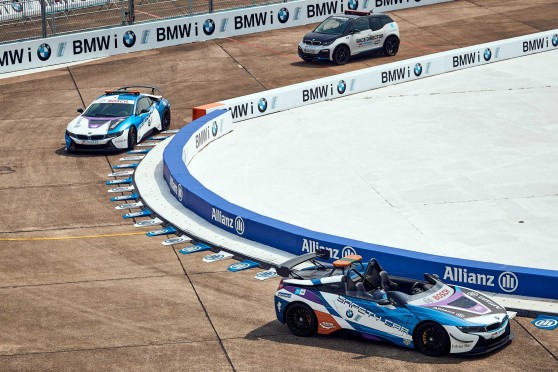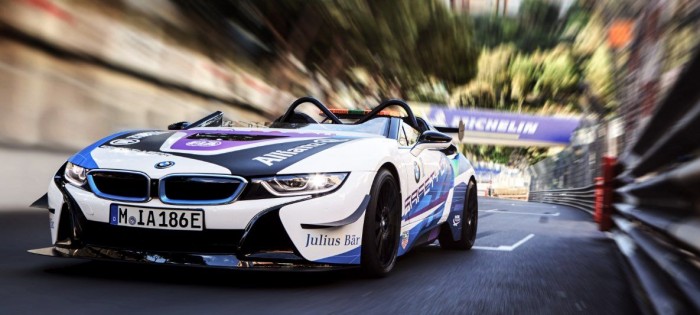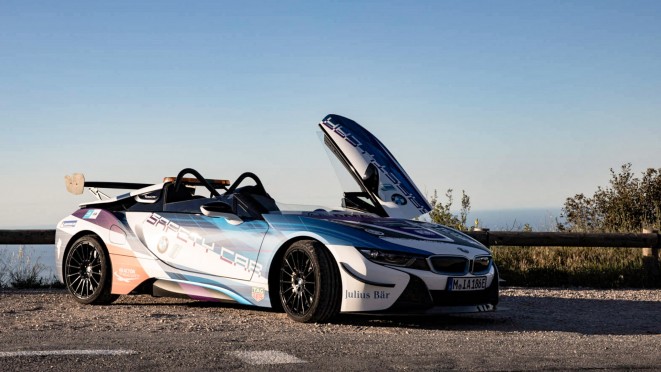 ×
1 / 21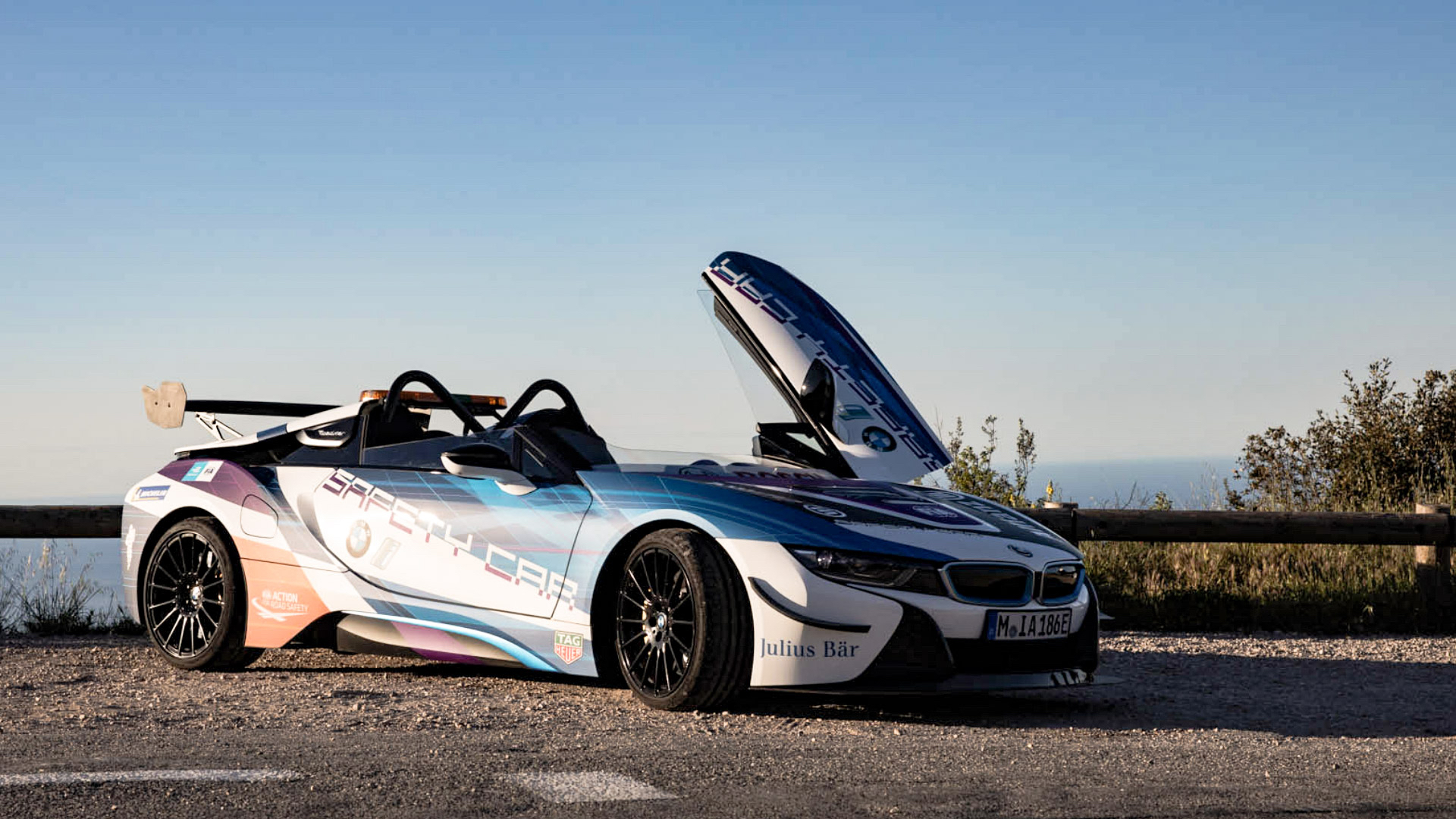 2 / 21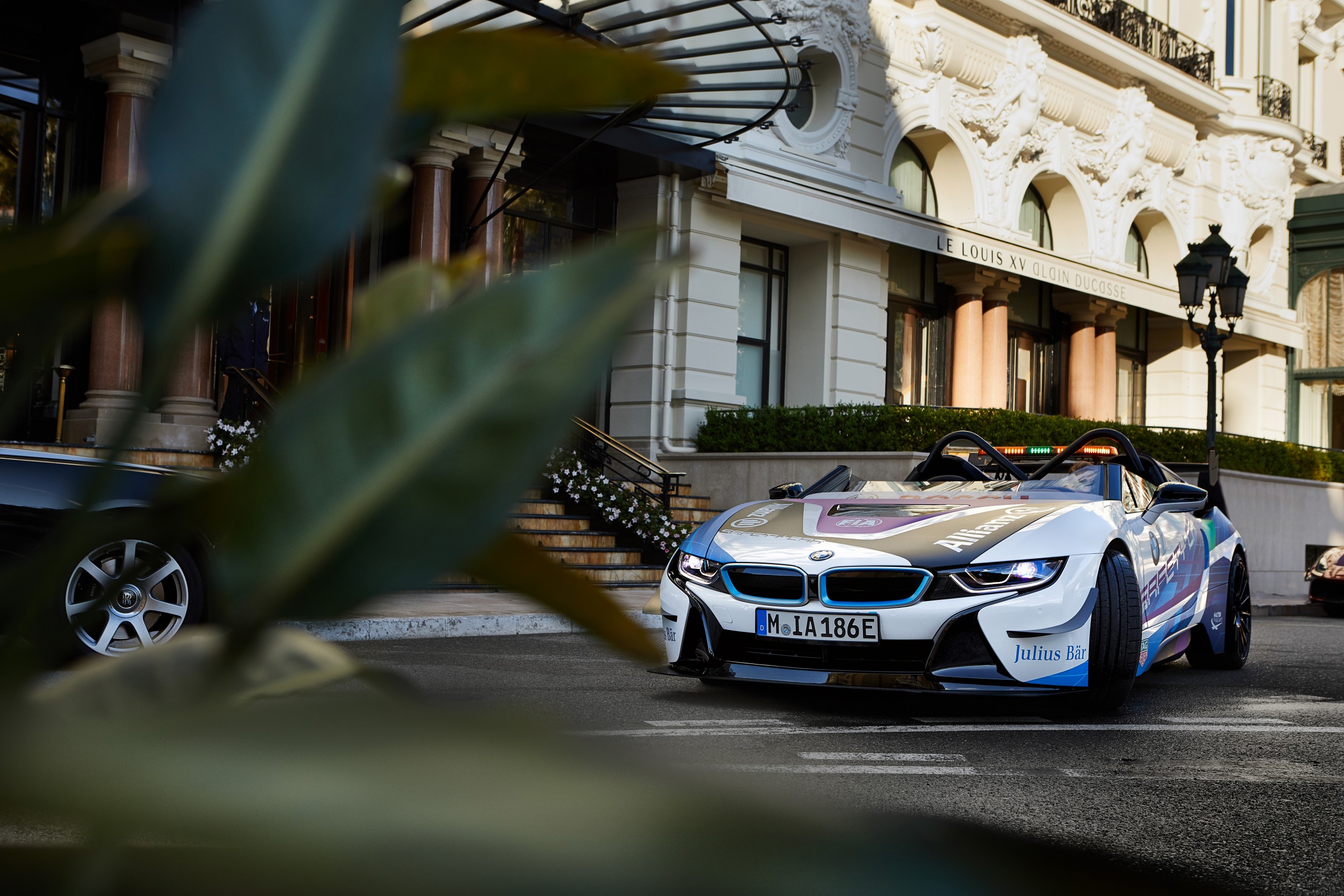 3 / 21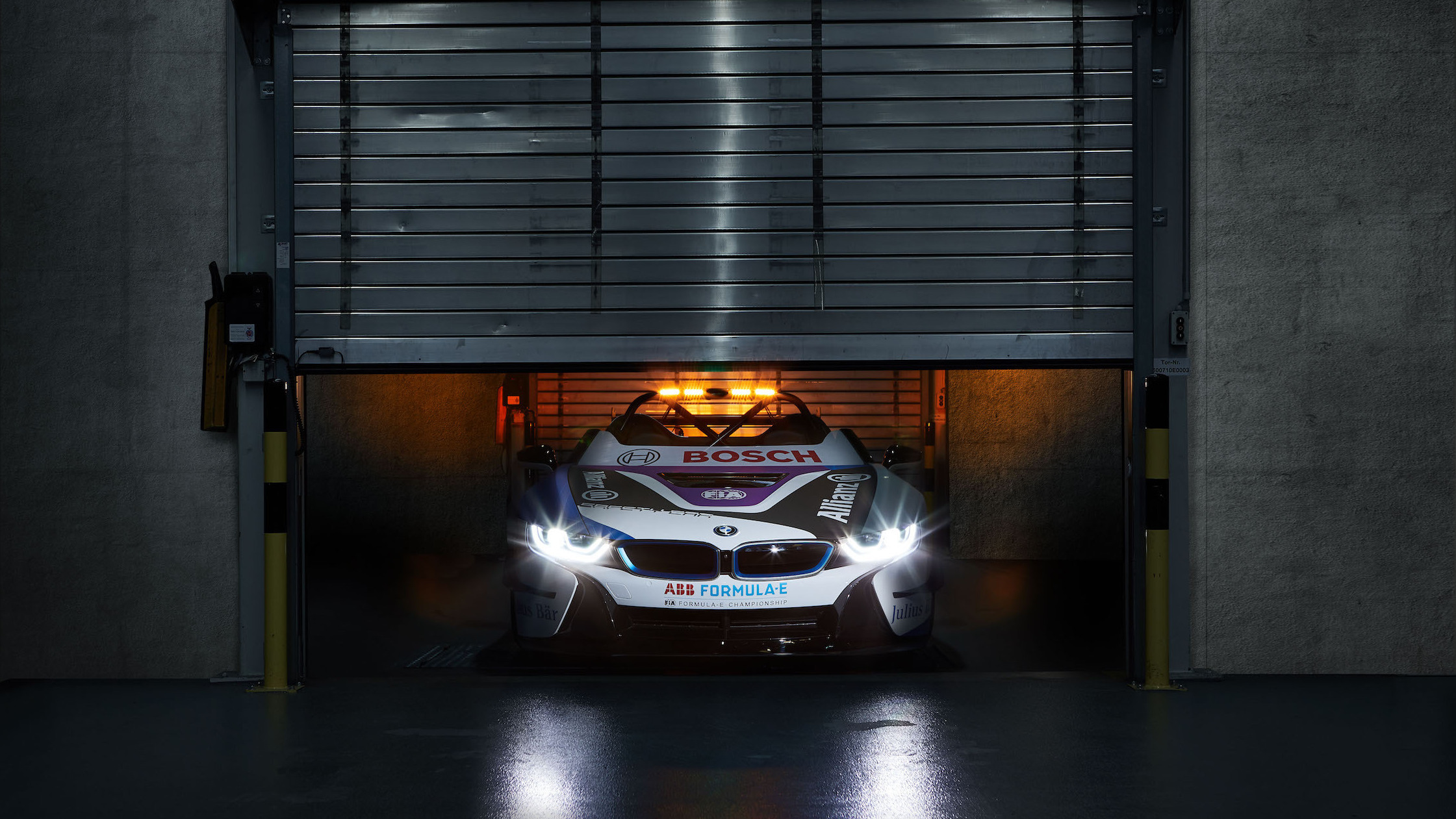 4 / 21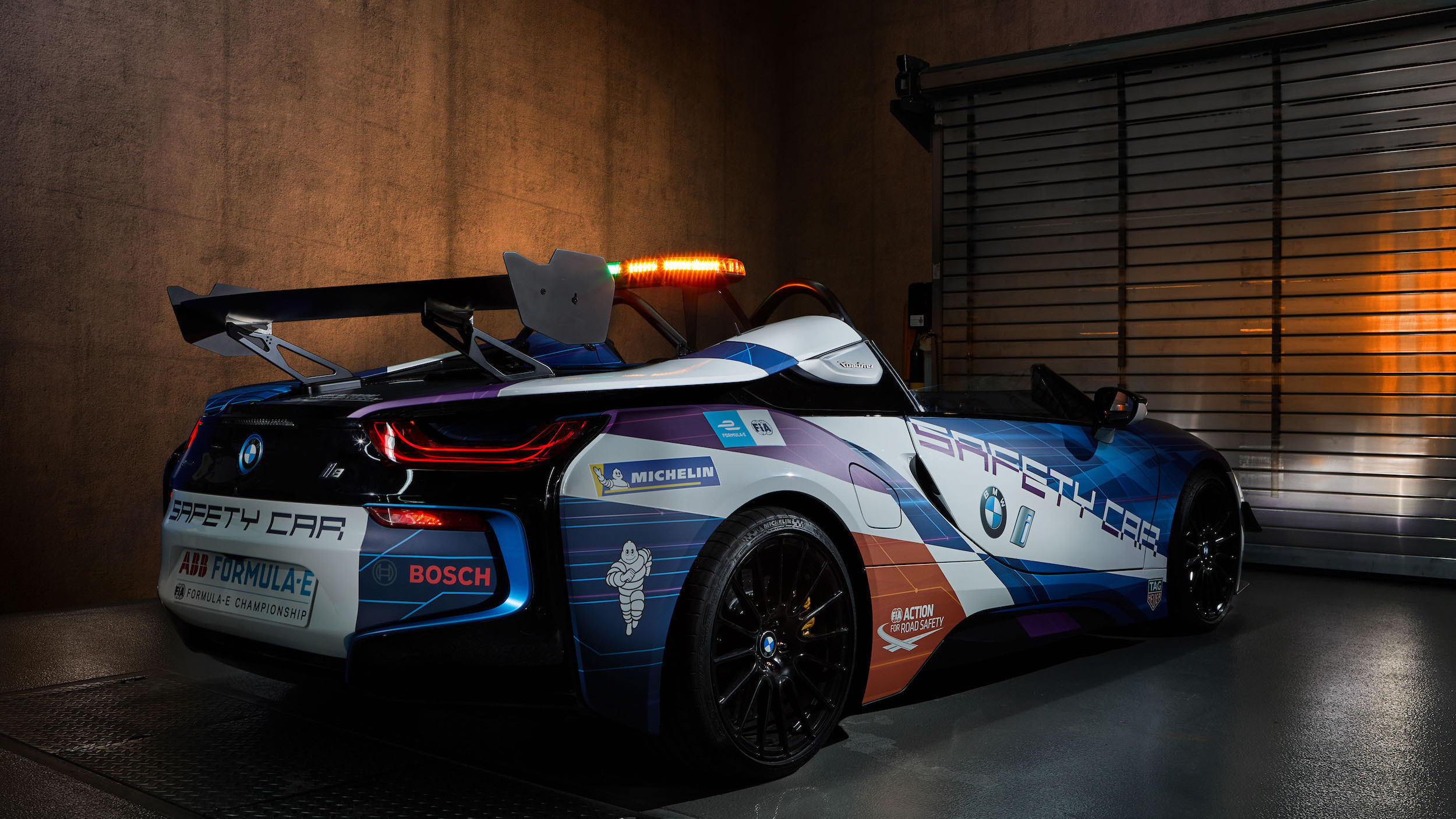 5 / 21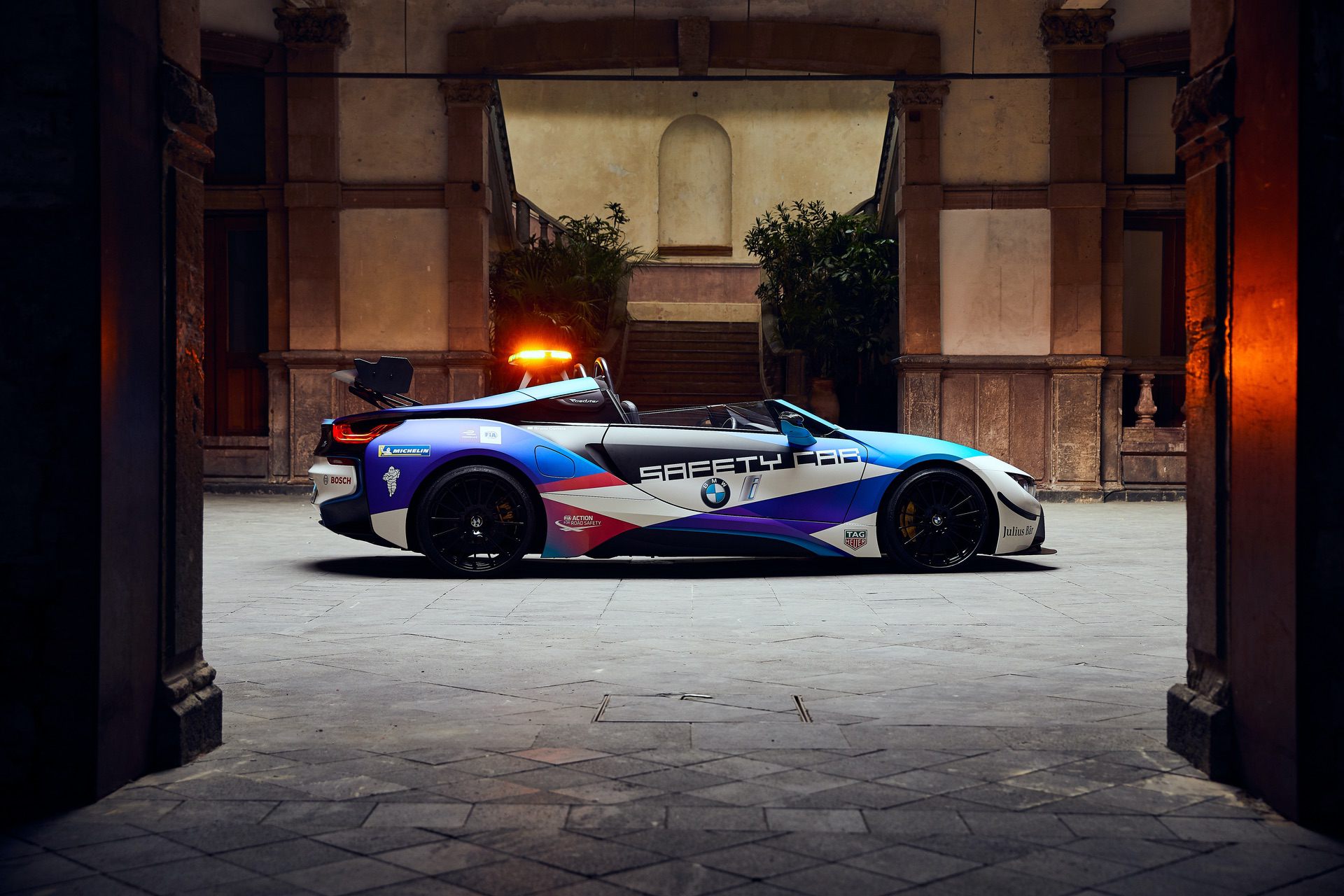 6 / 21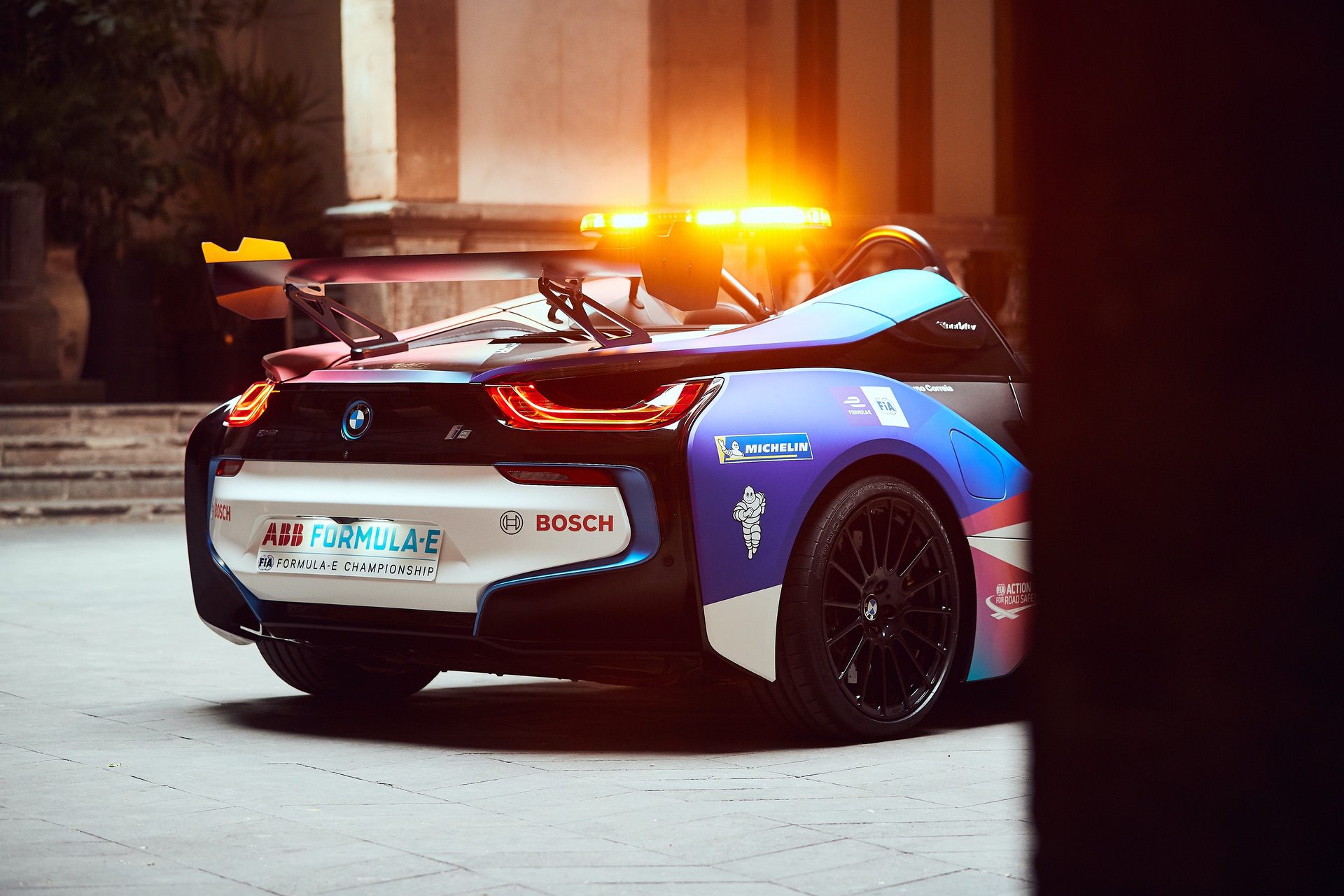 7 / 21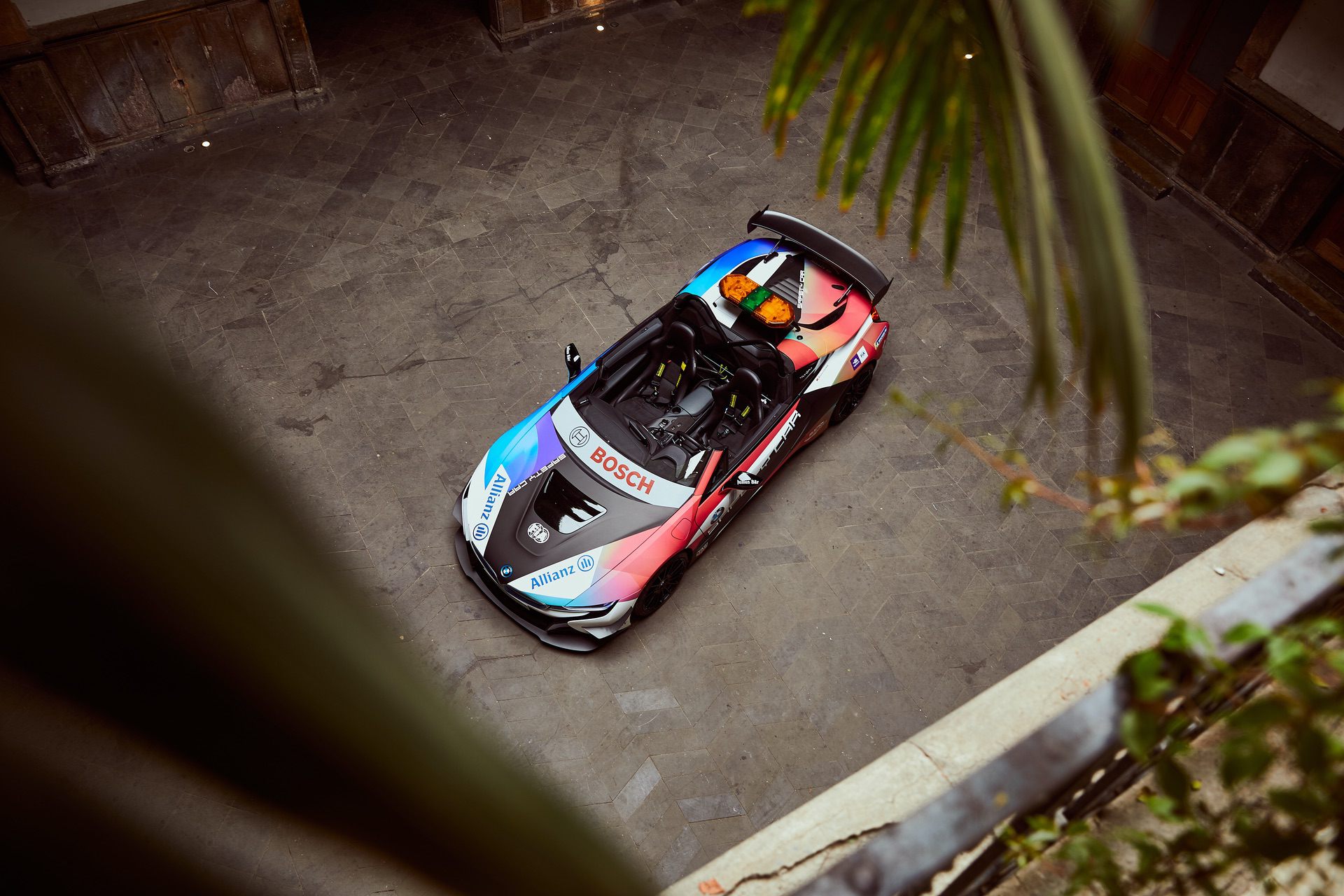 8 / 21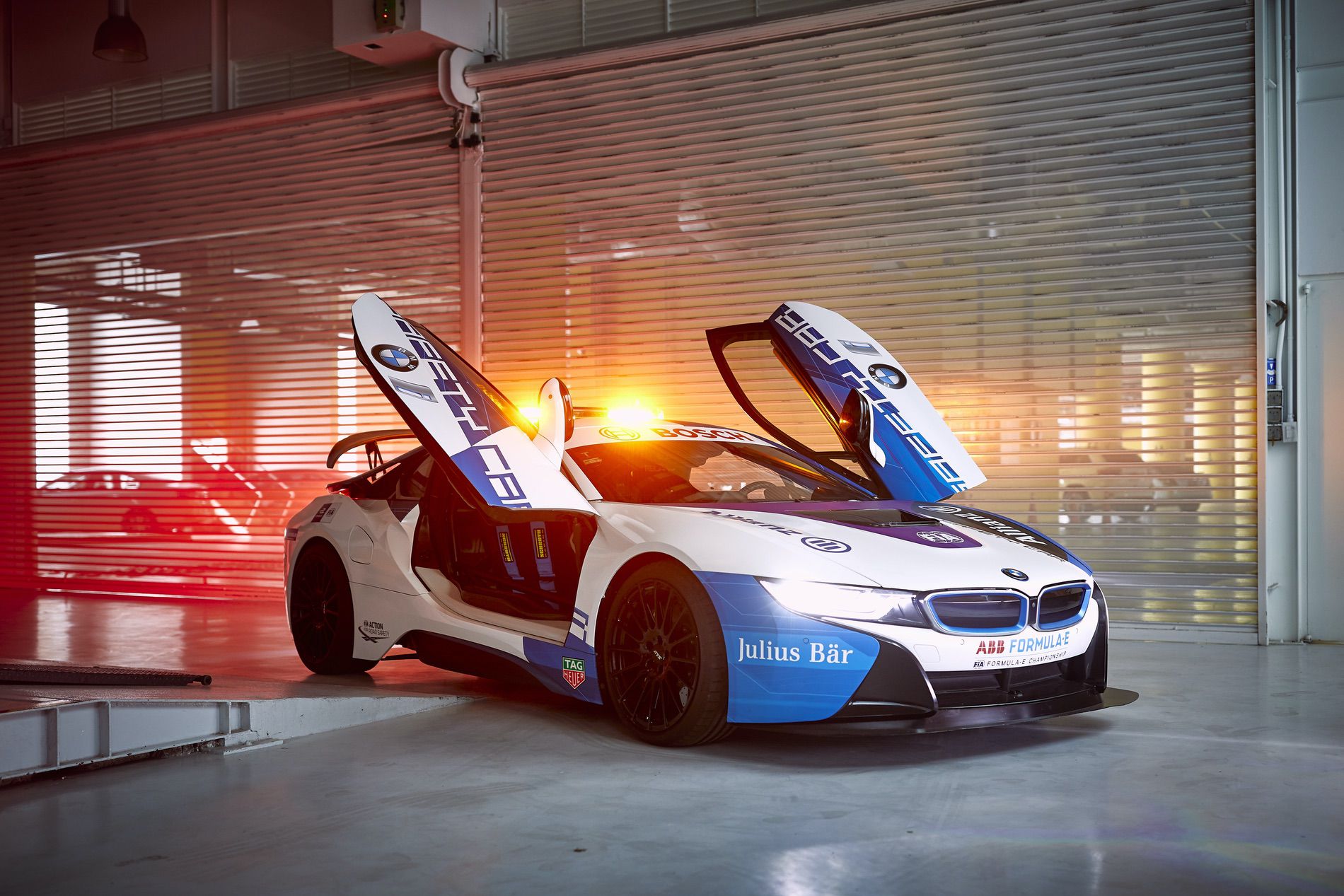 9 / 21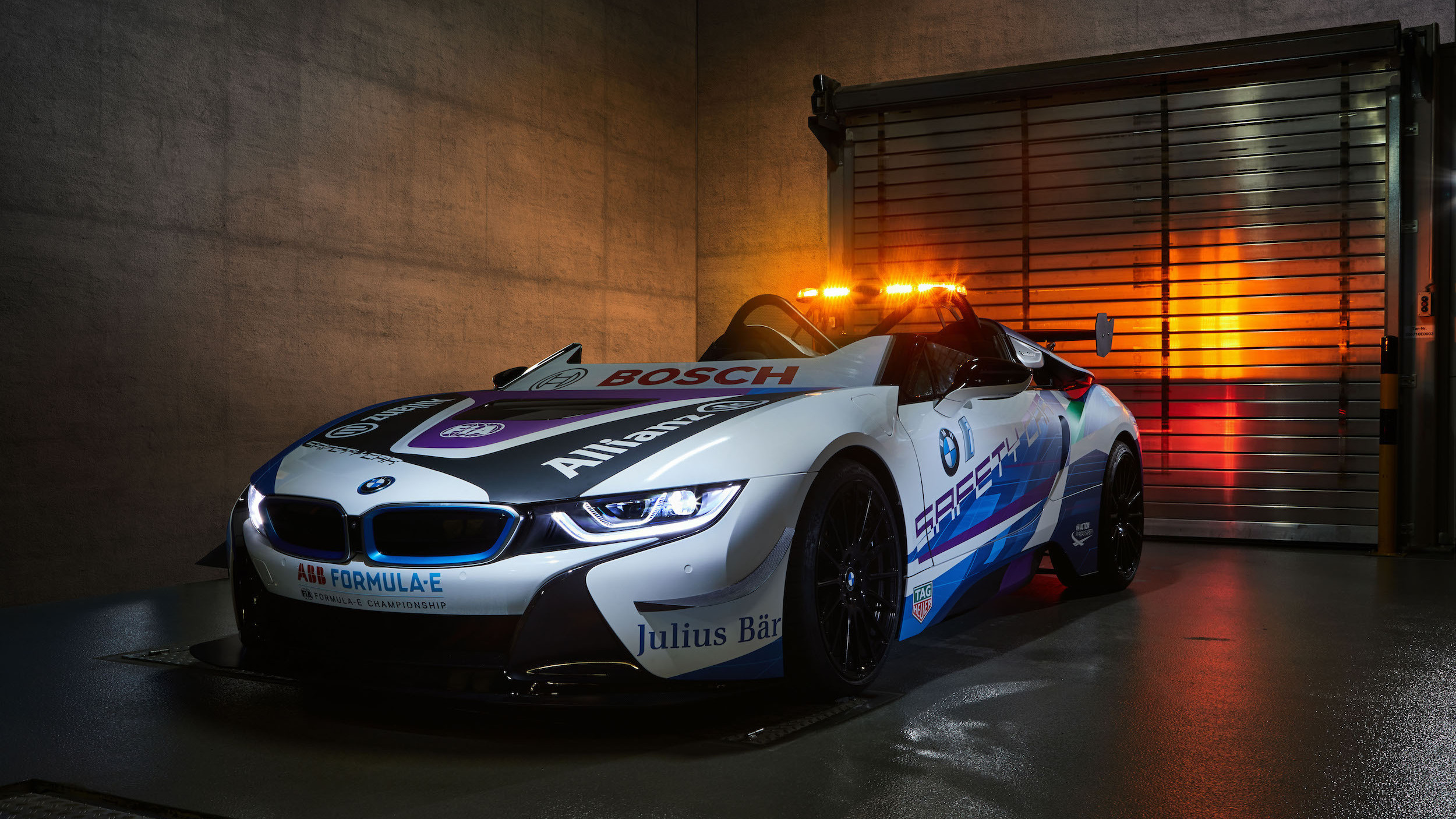 10 / 21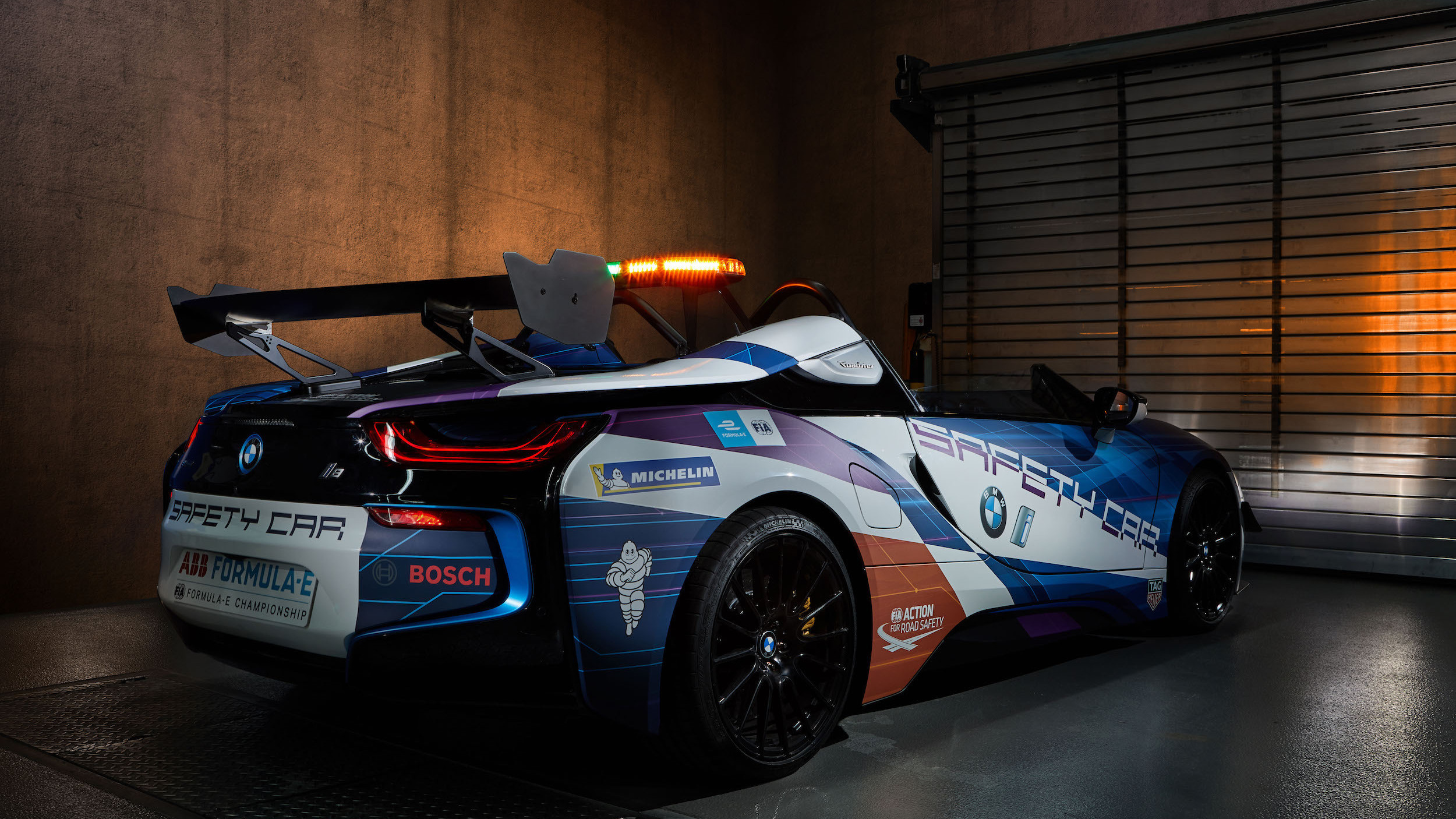 11 / 21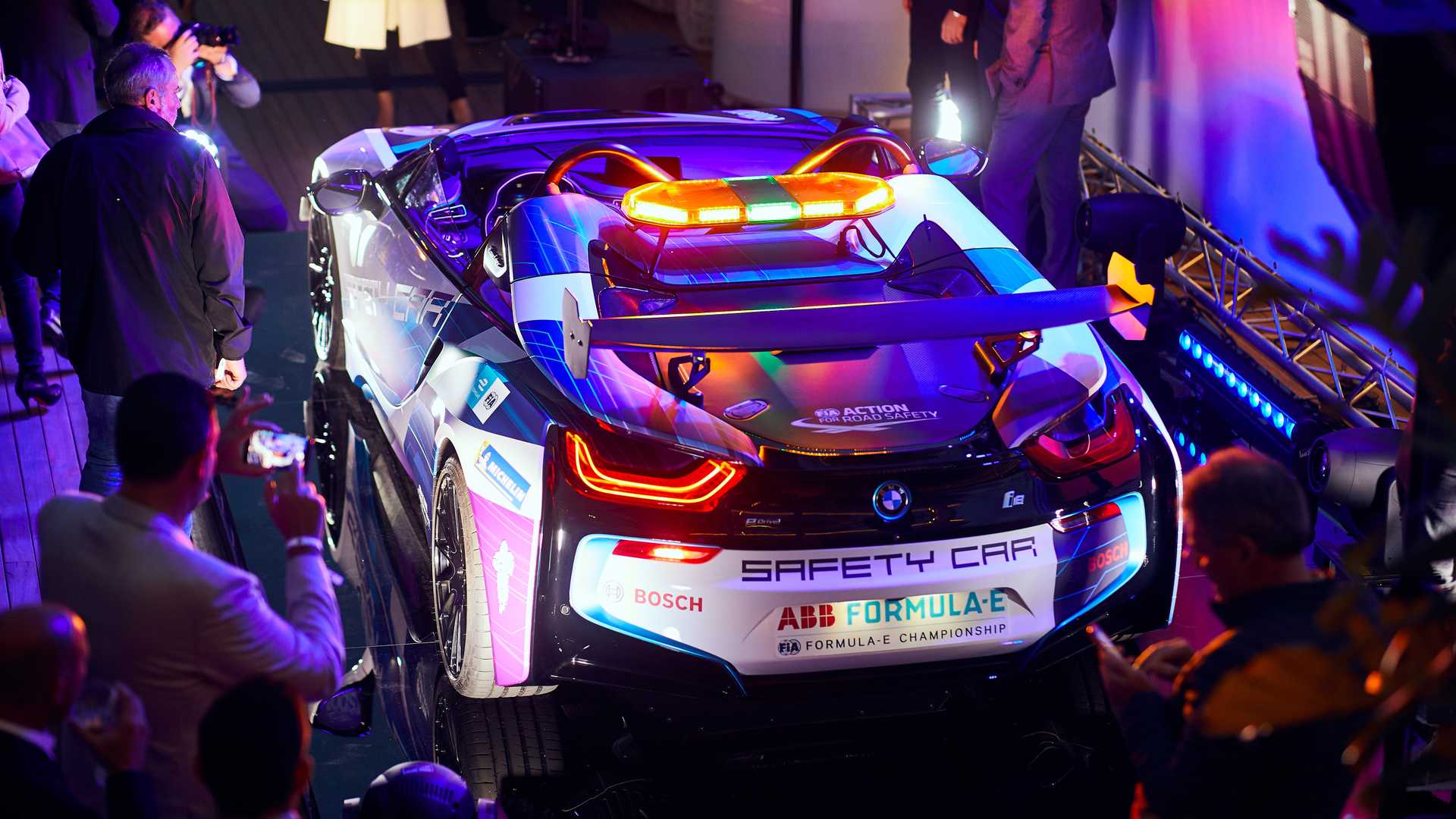 12 / 21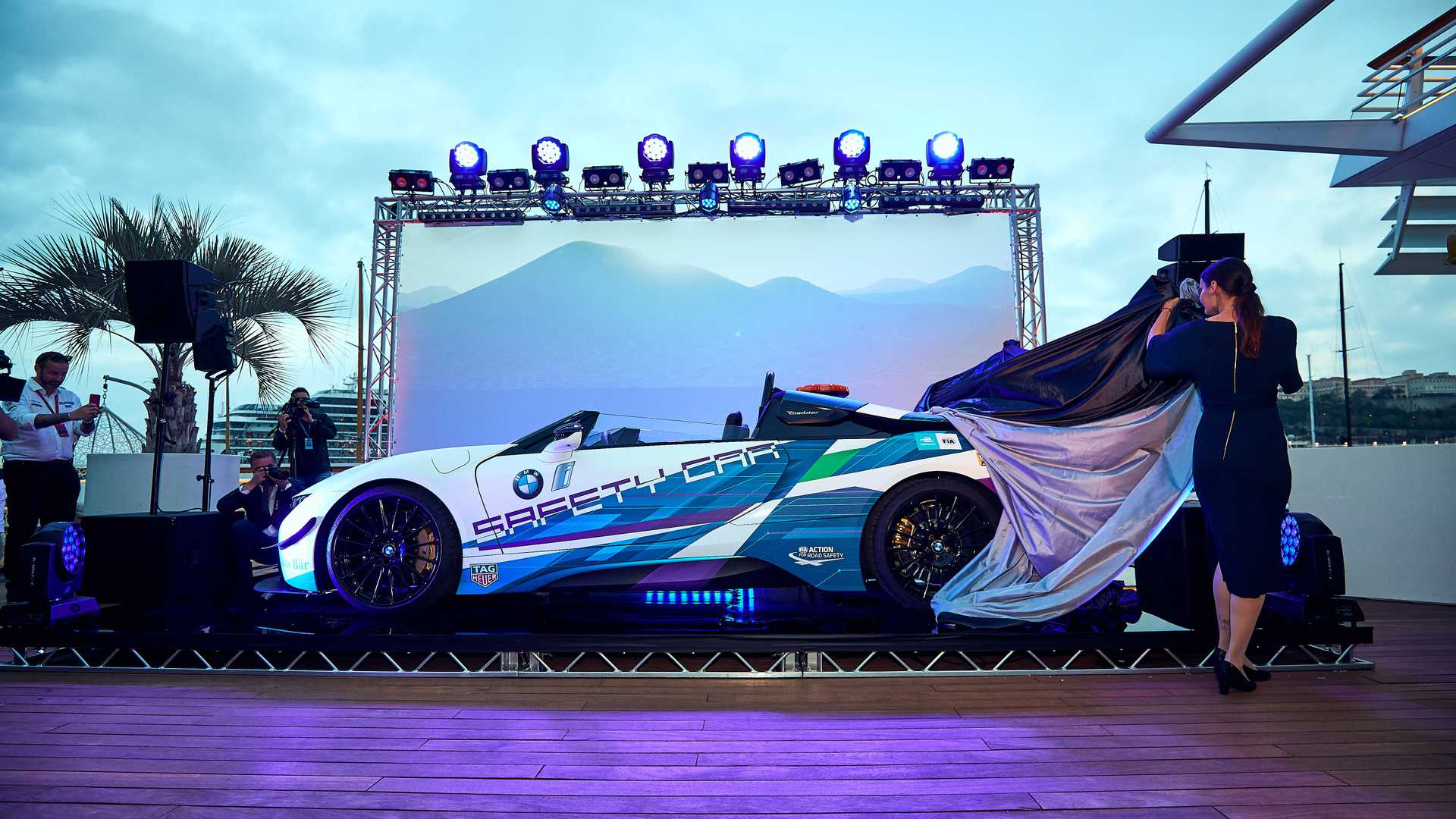 13 / 21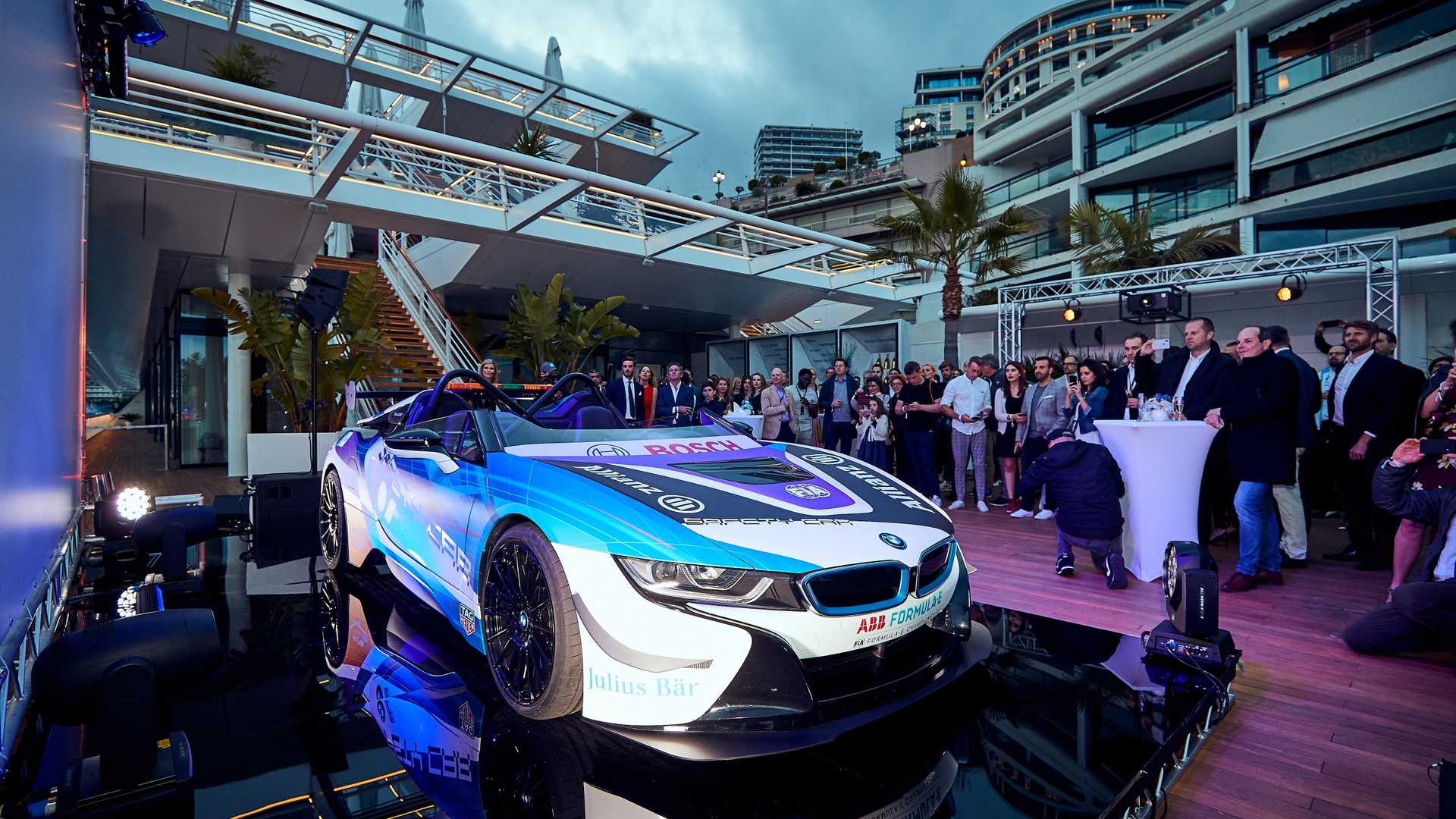 14 / 21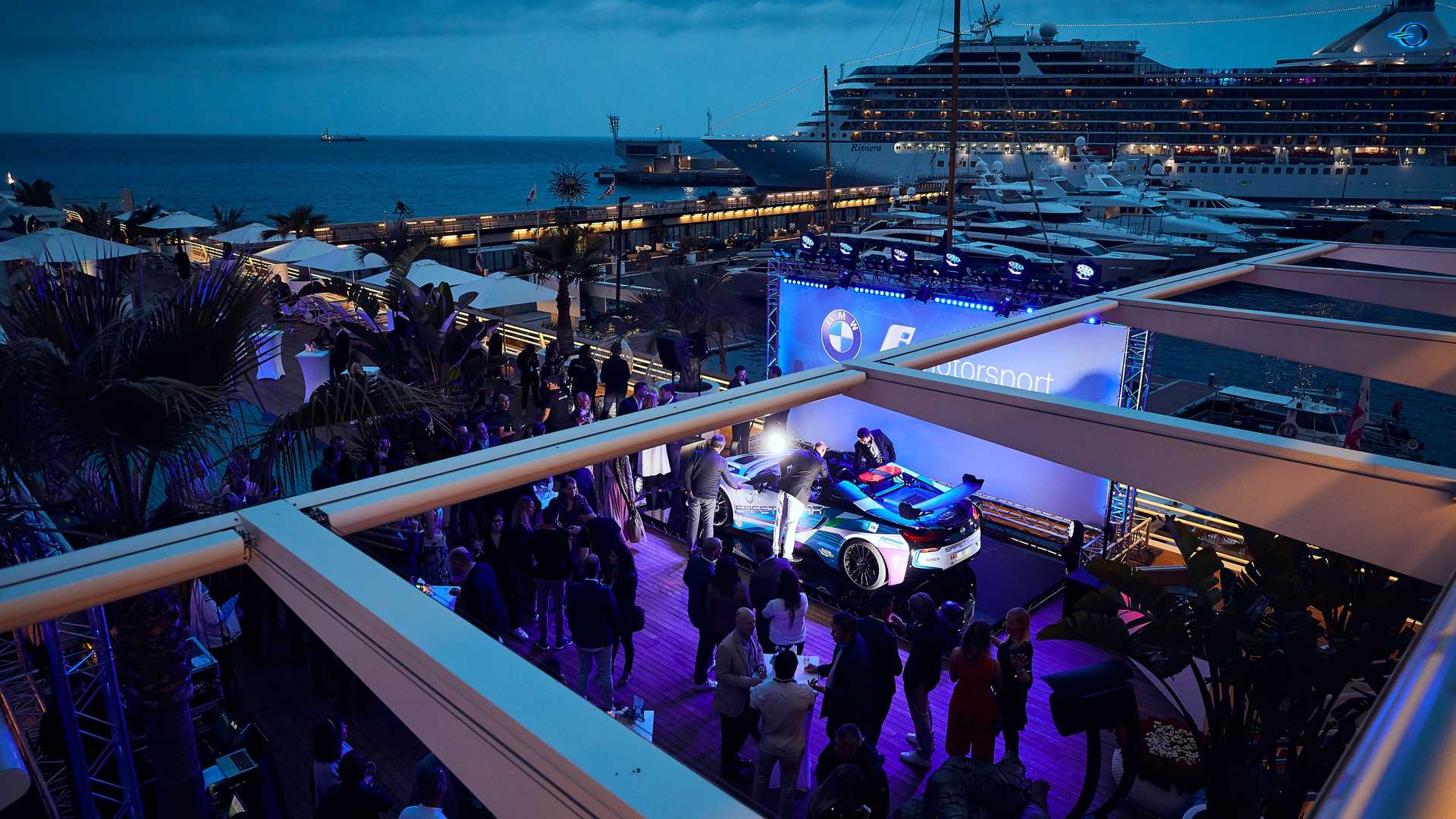 15 / 21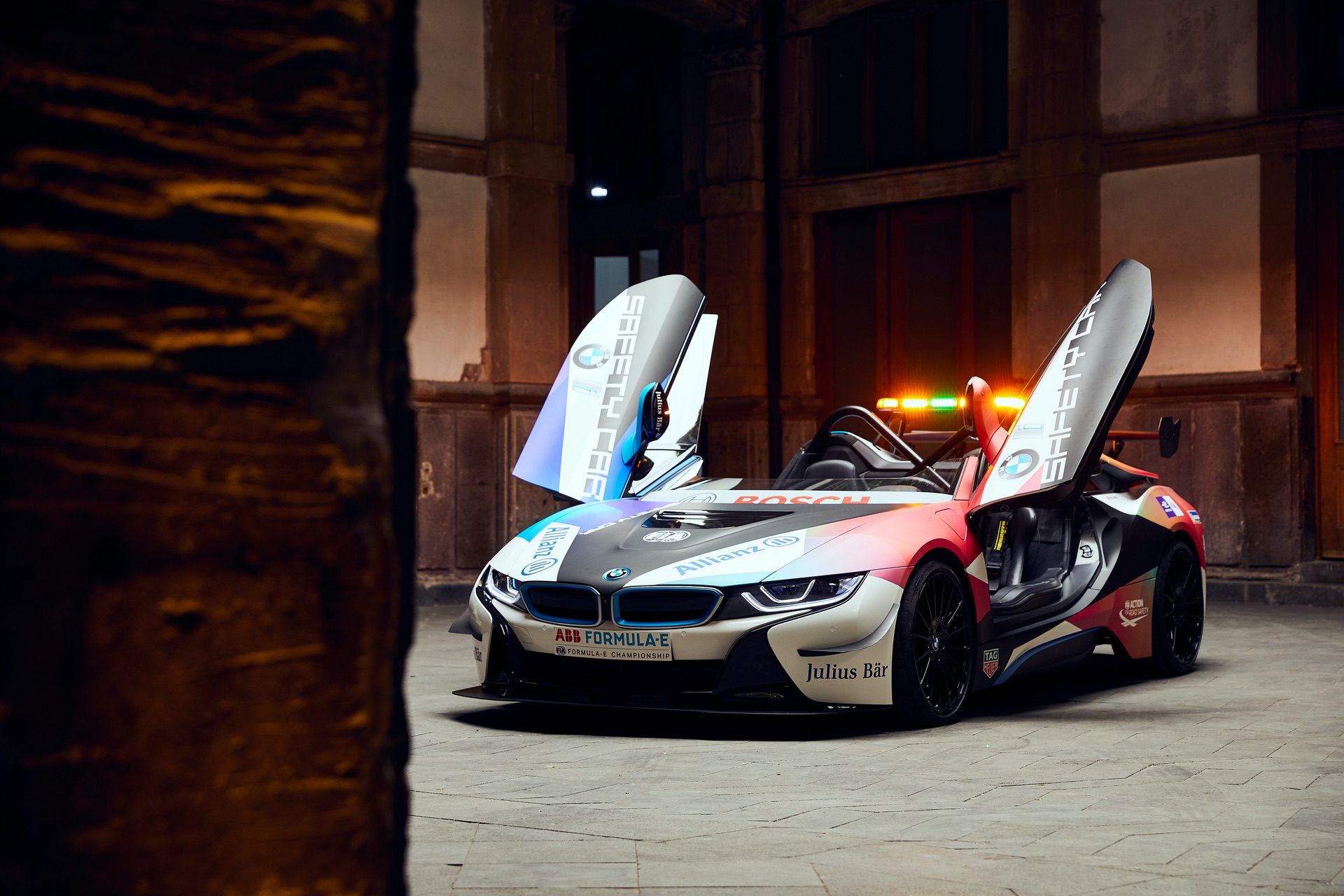 16 / 21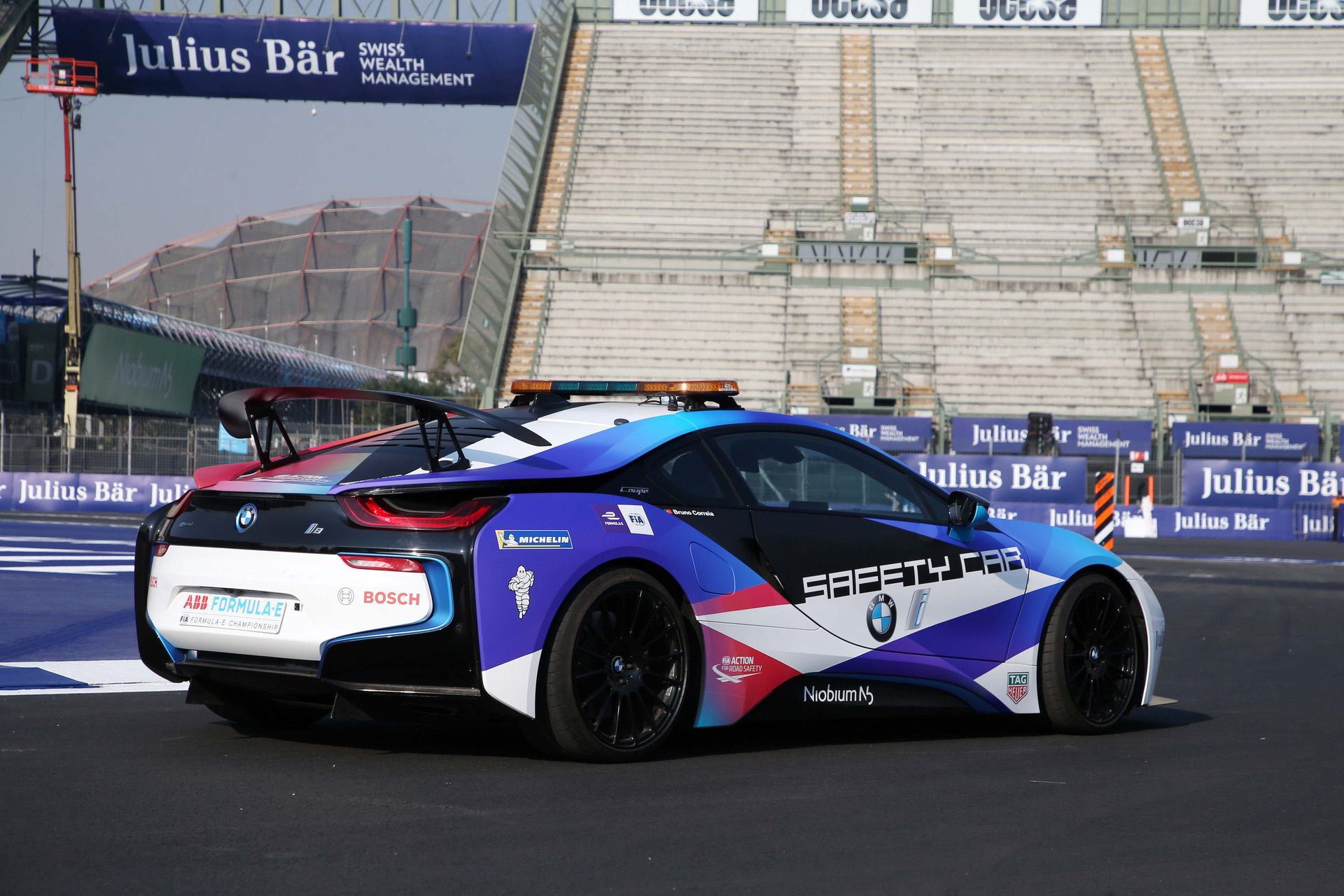 17 / 21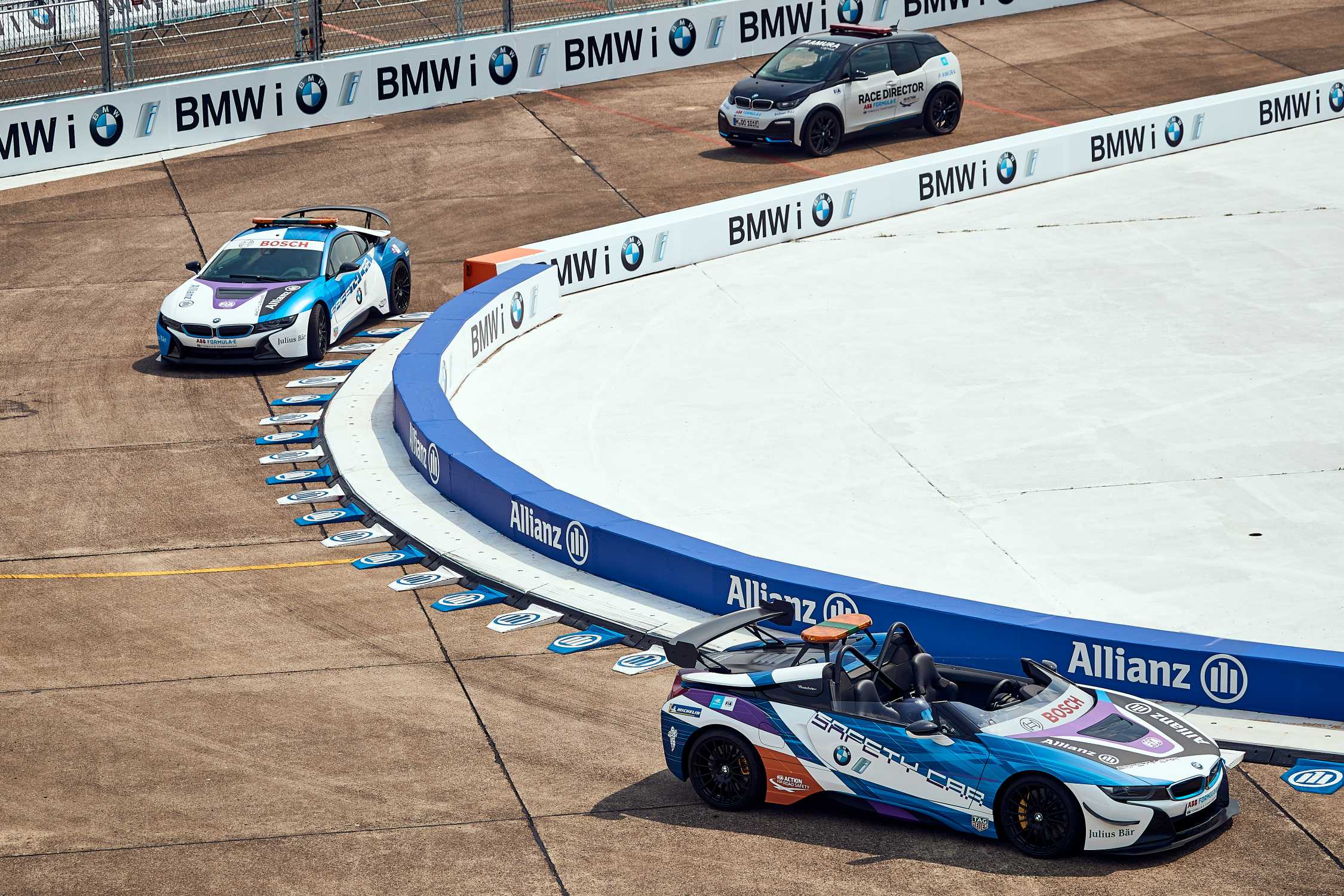 18 / 21
19 / 21
20 / 21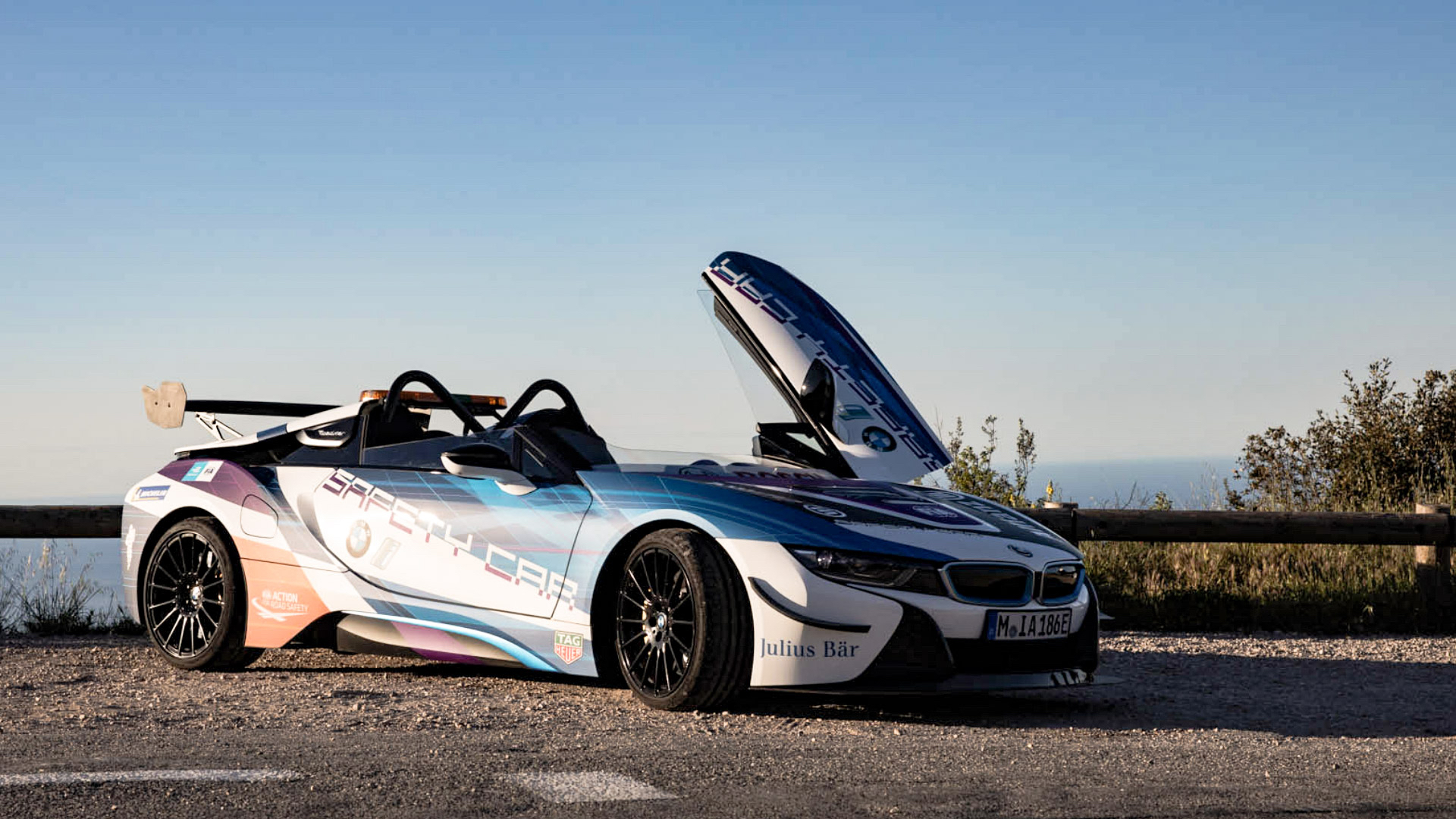 21 / 21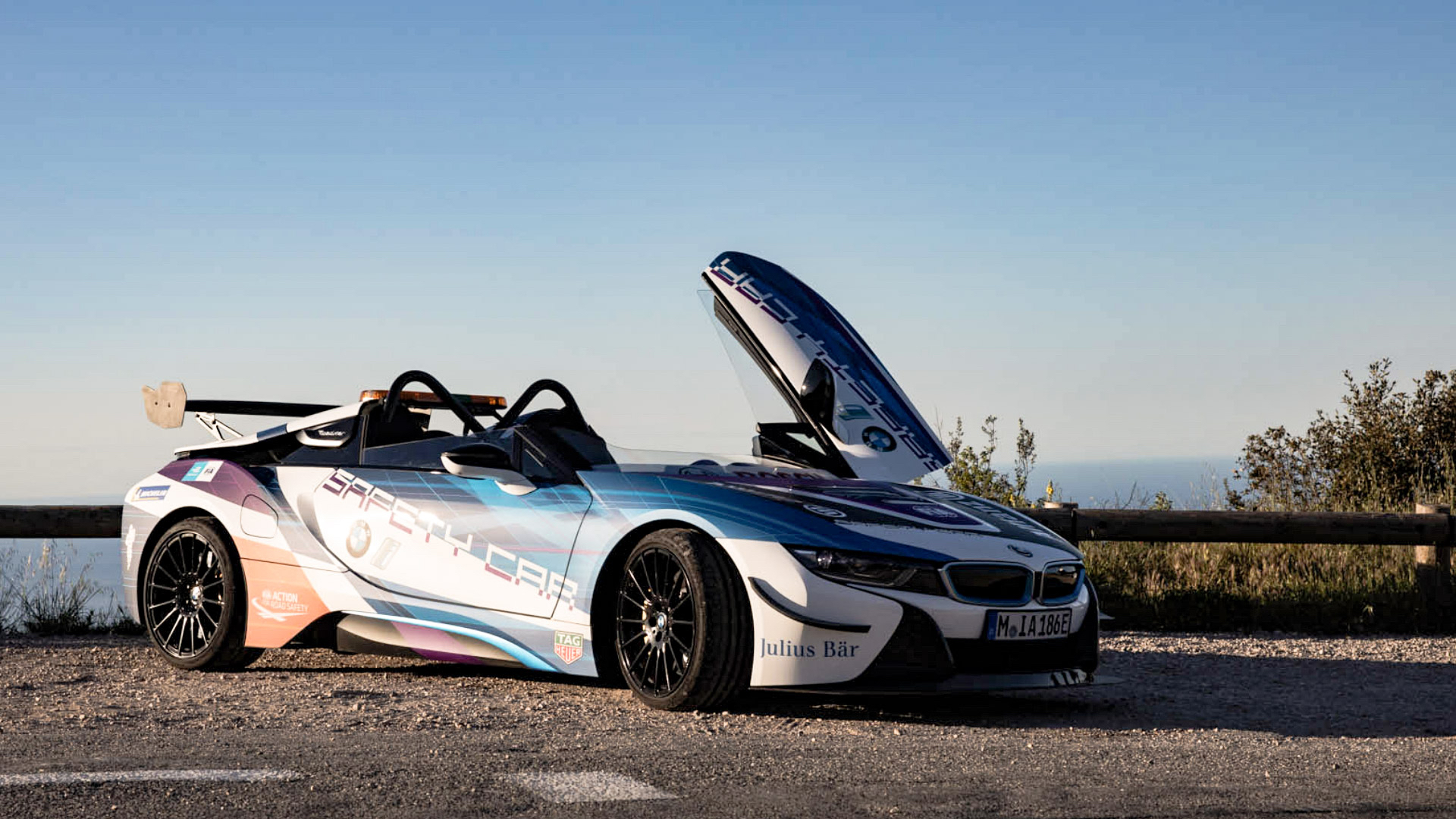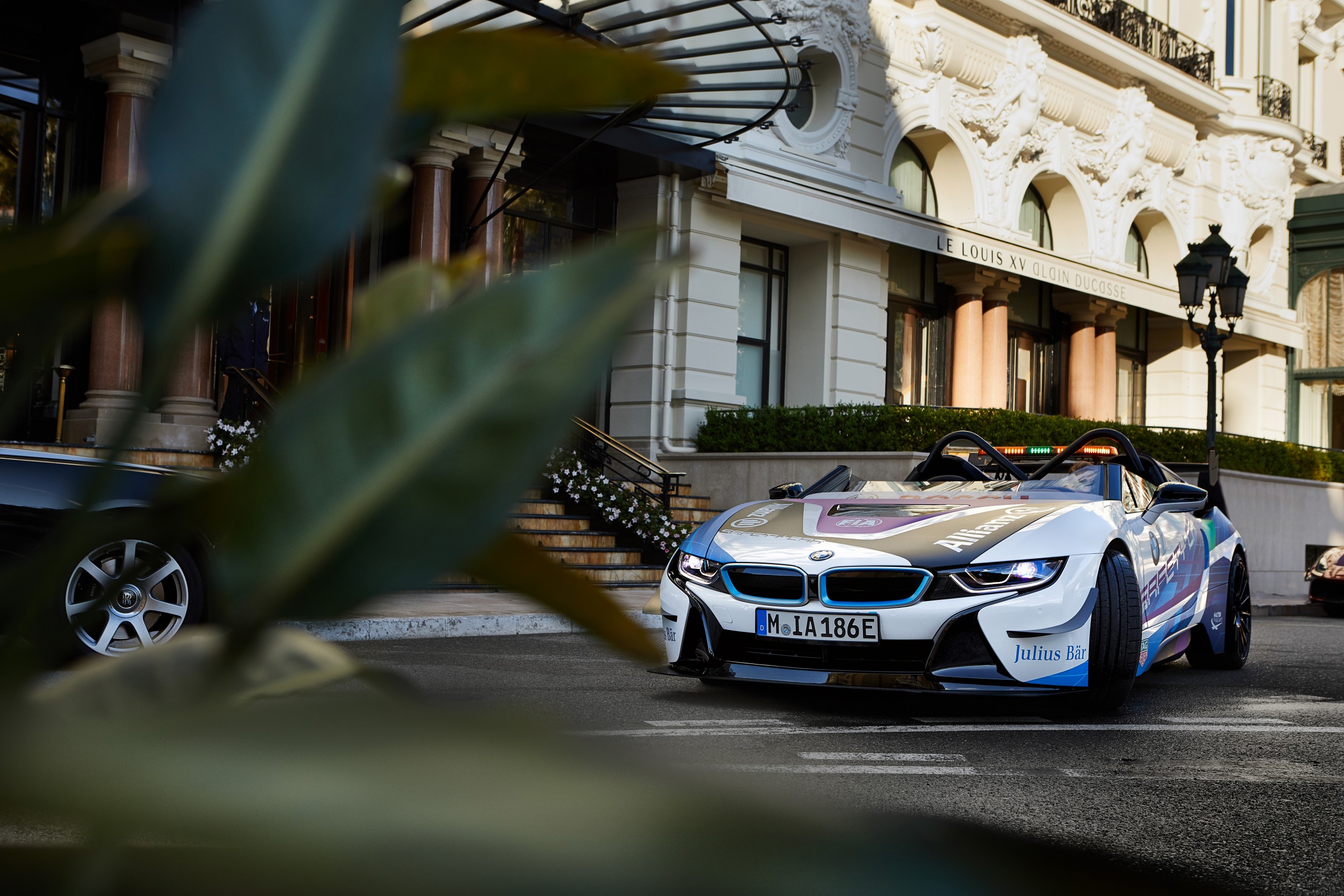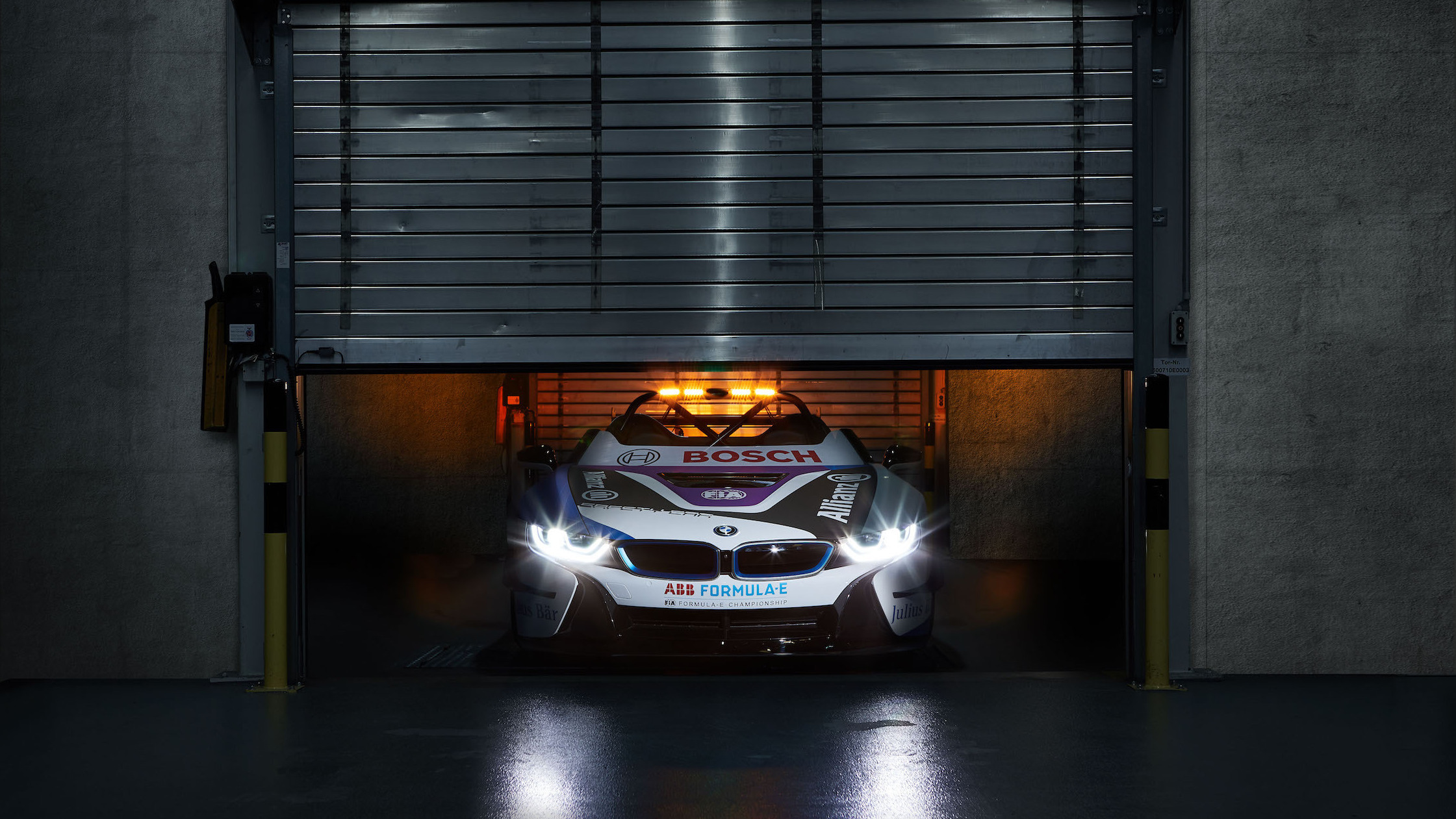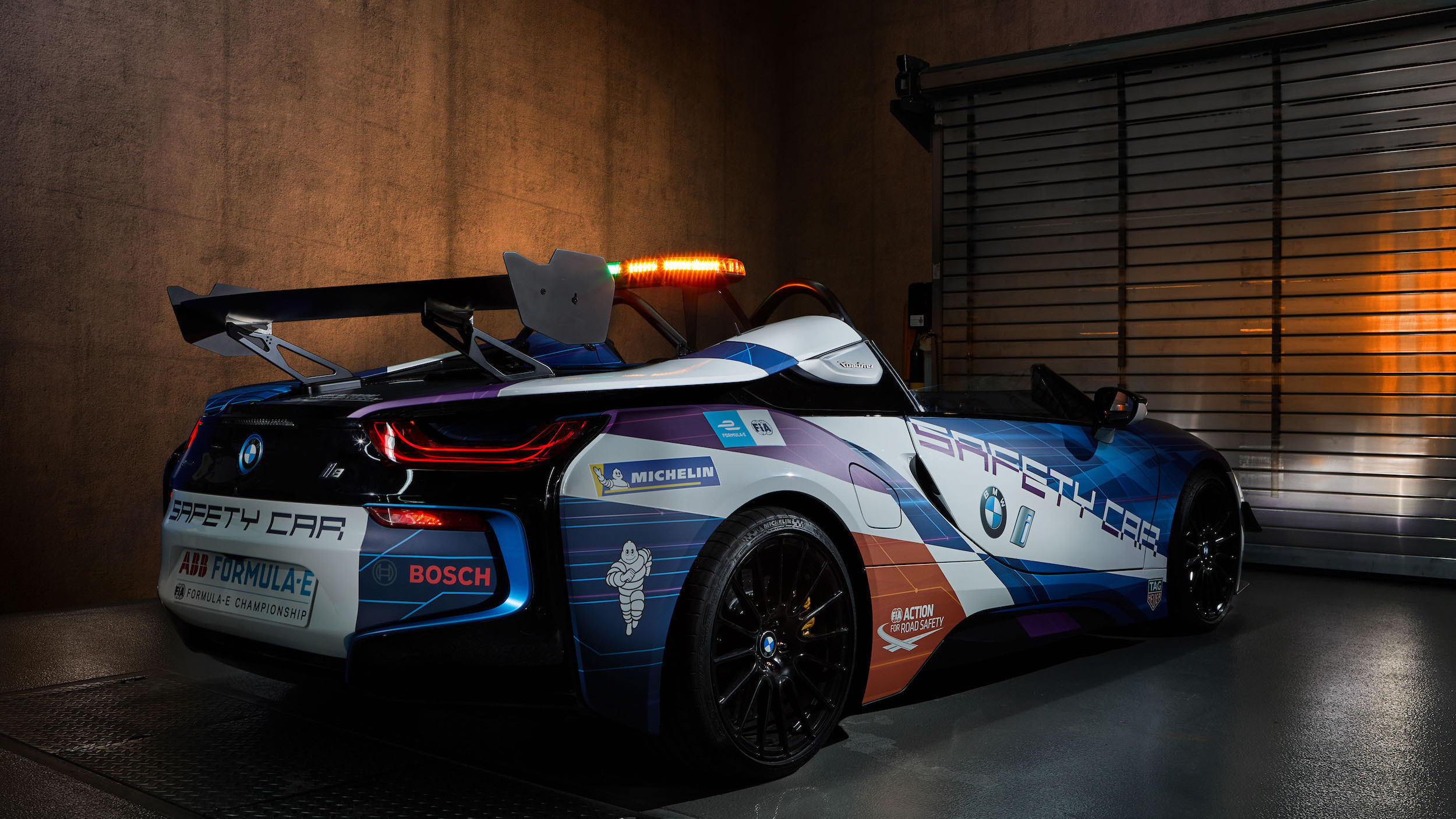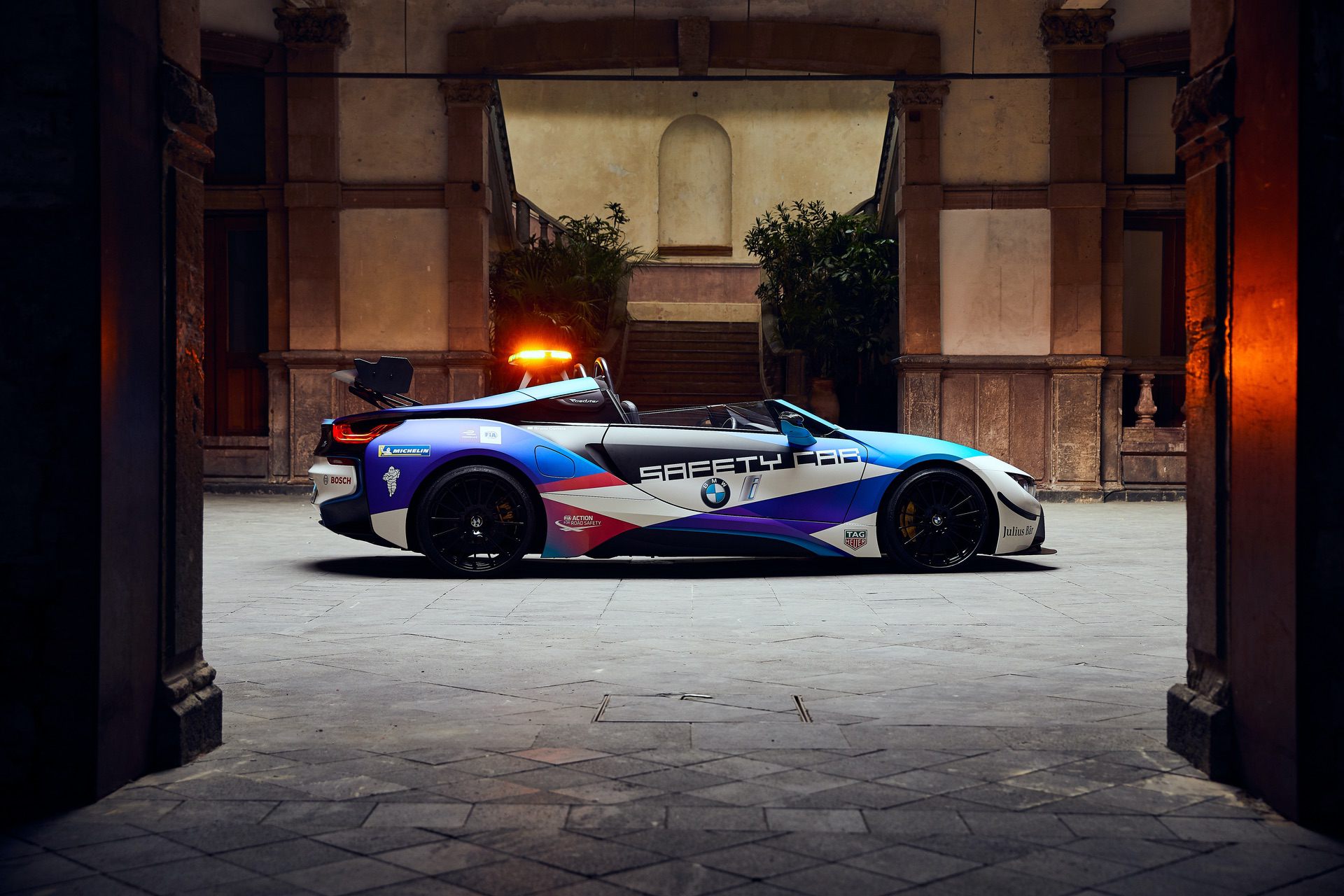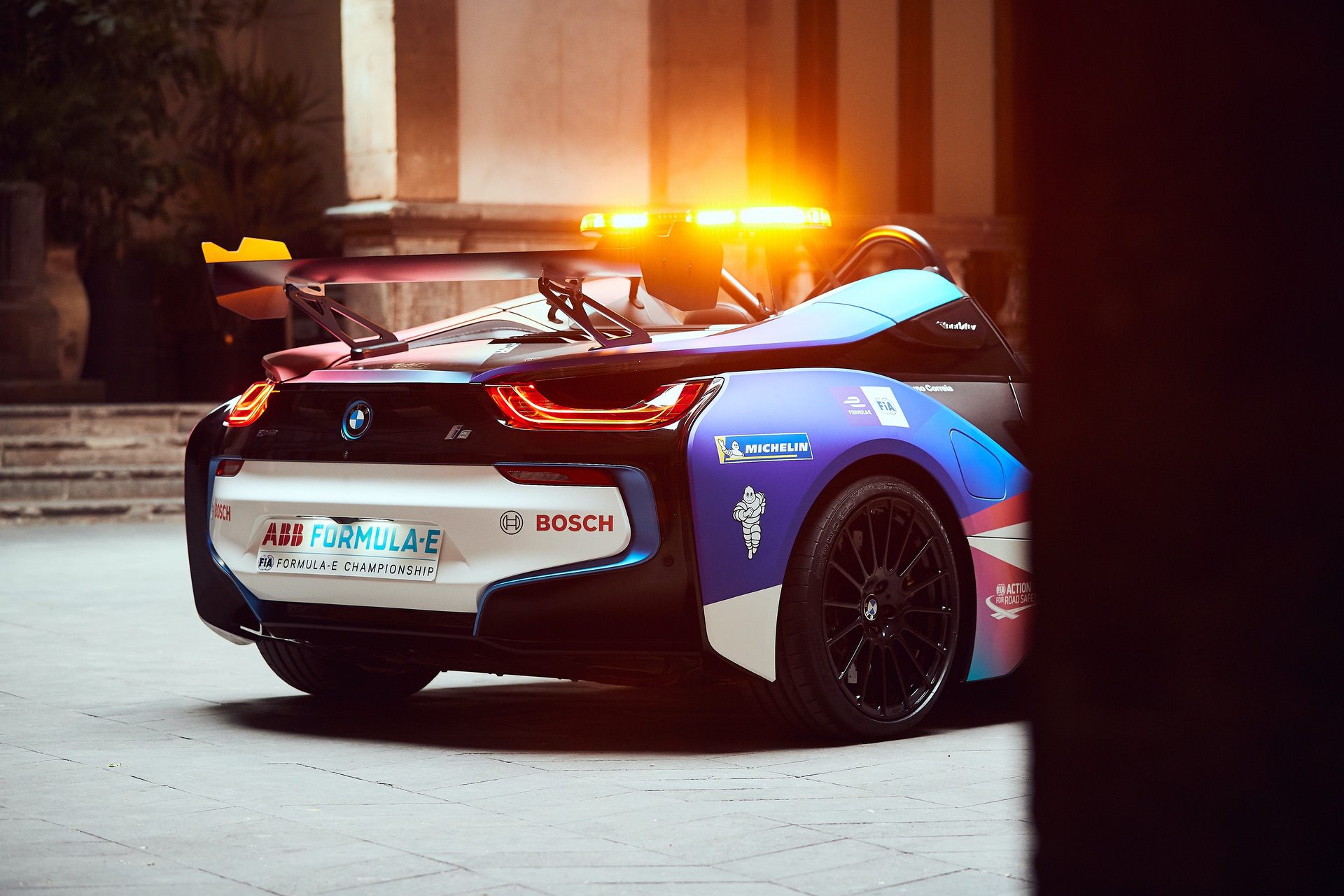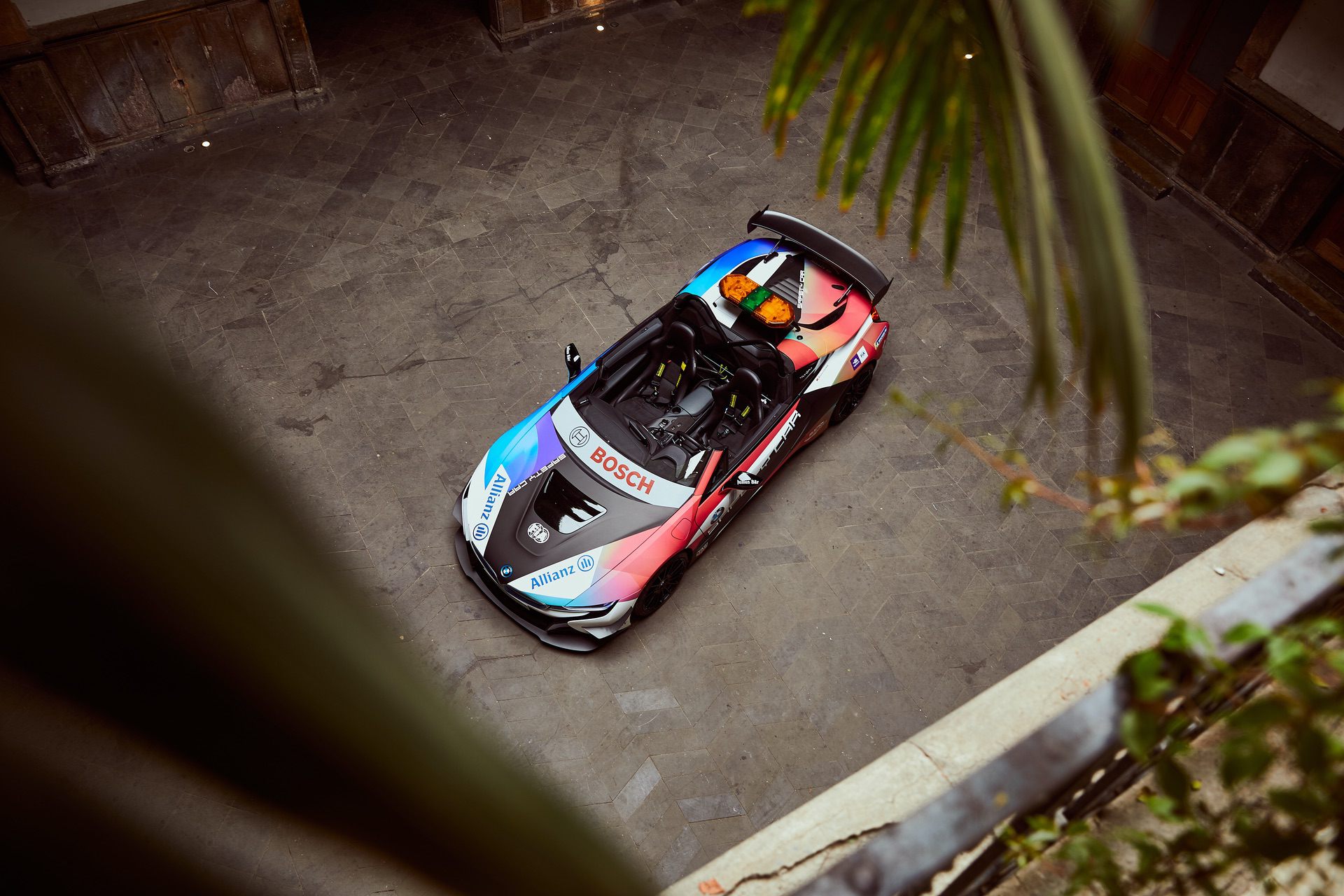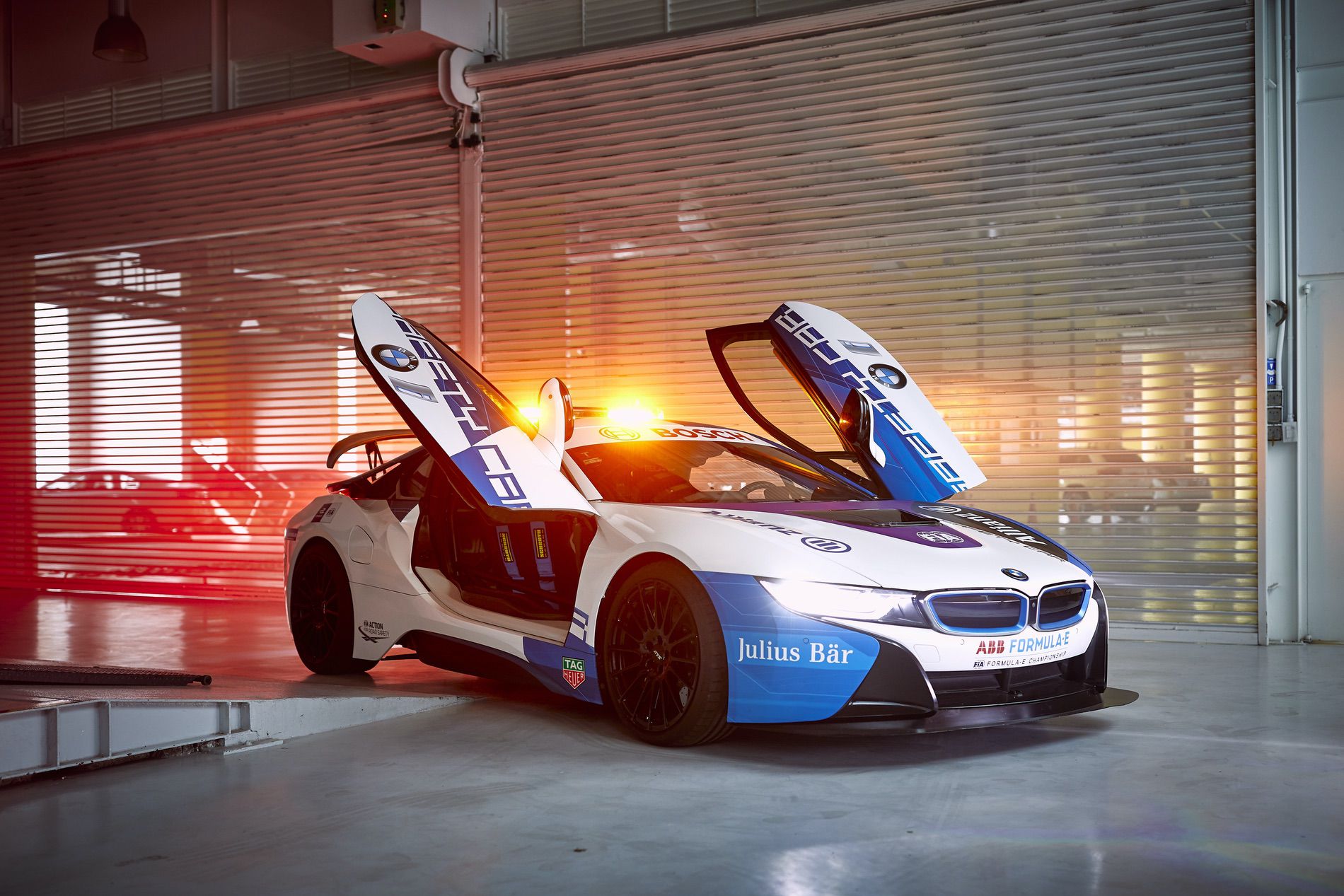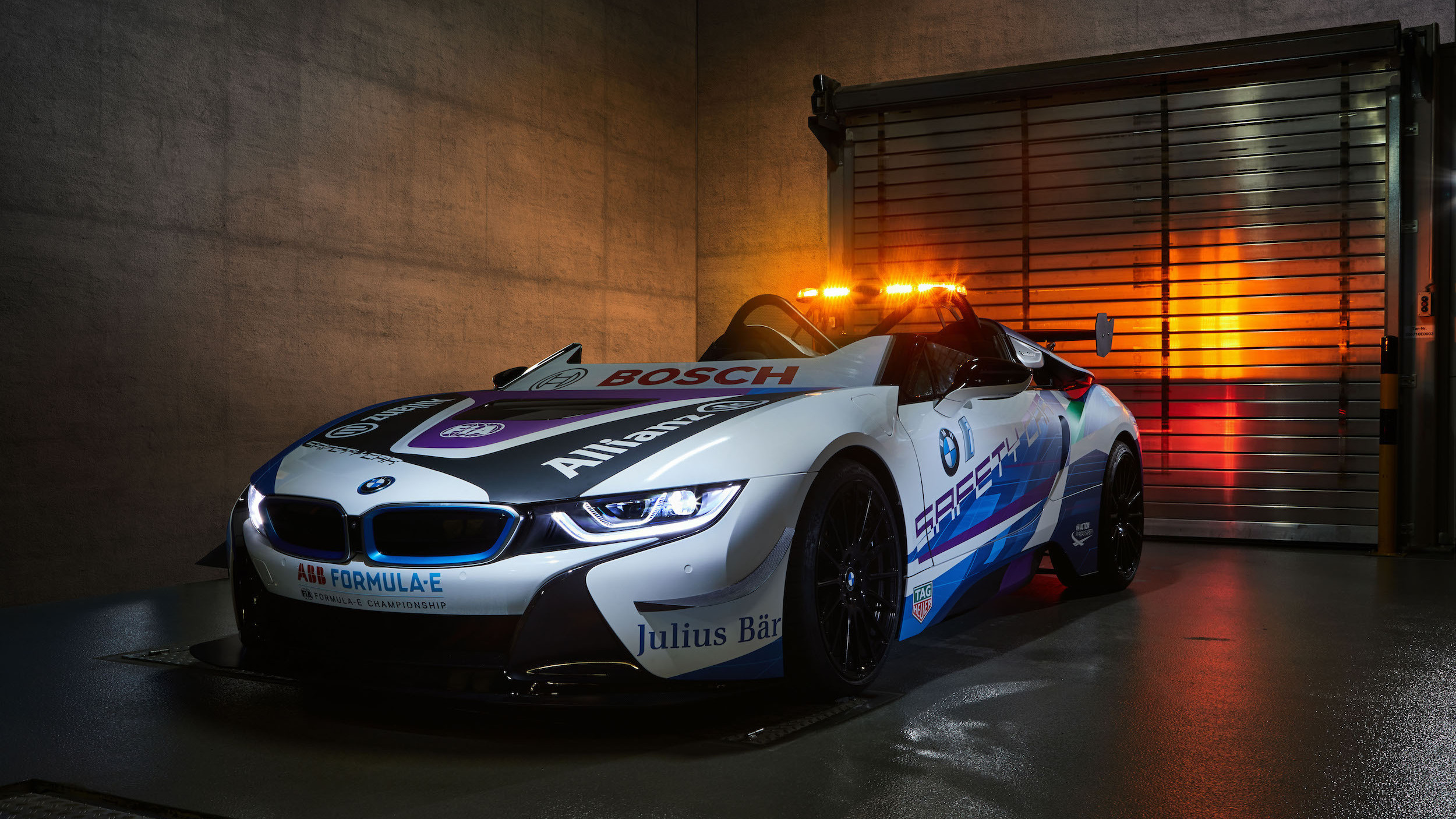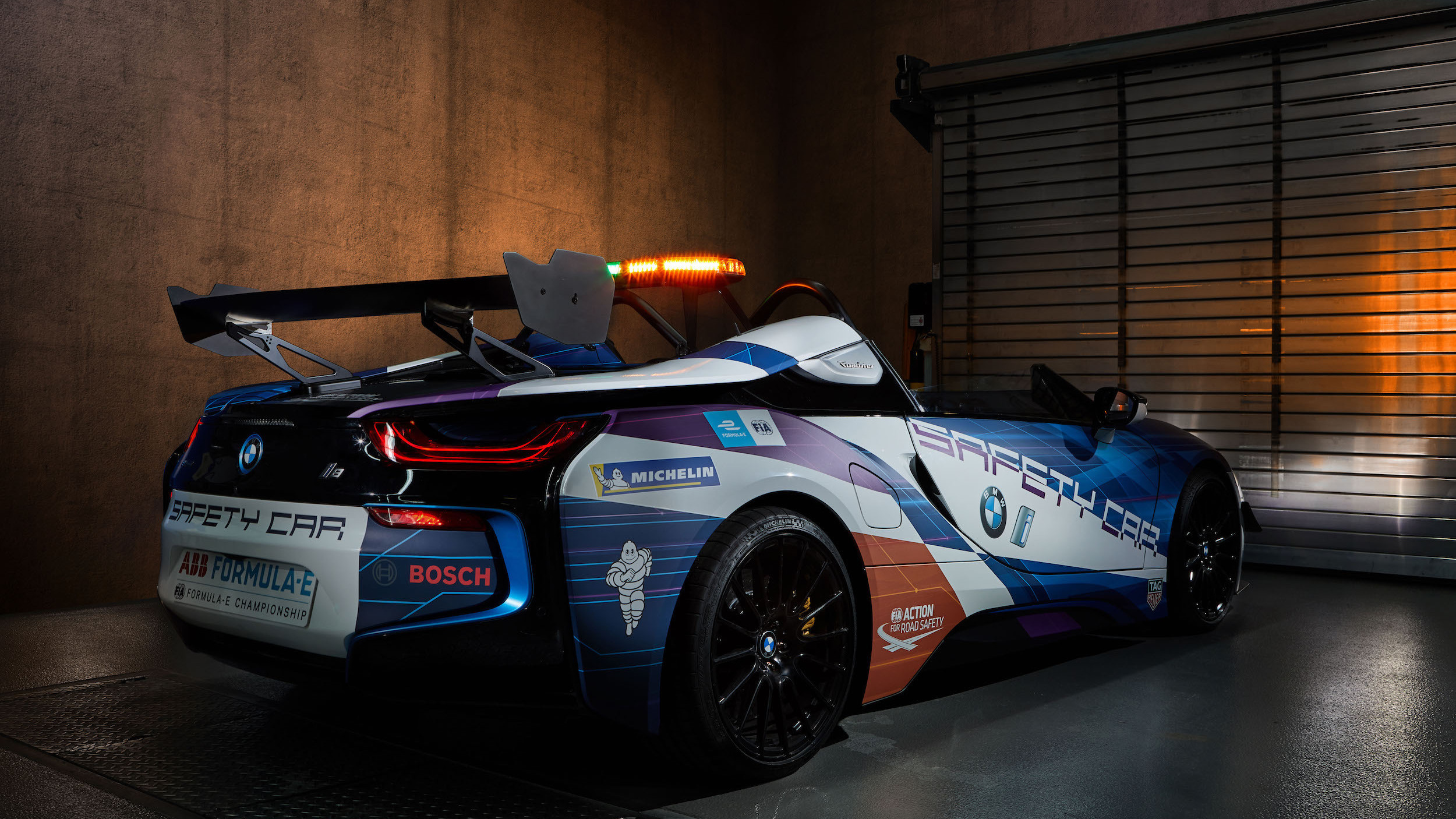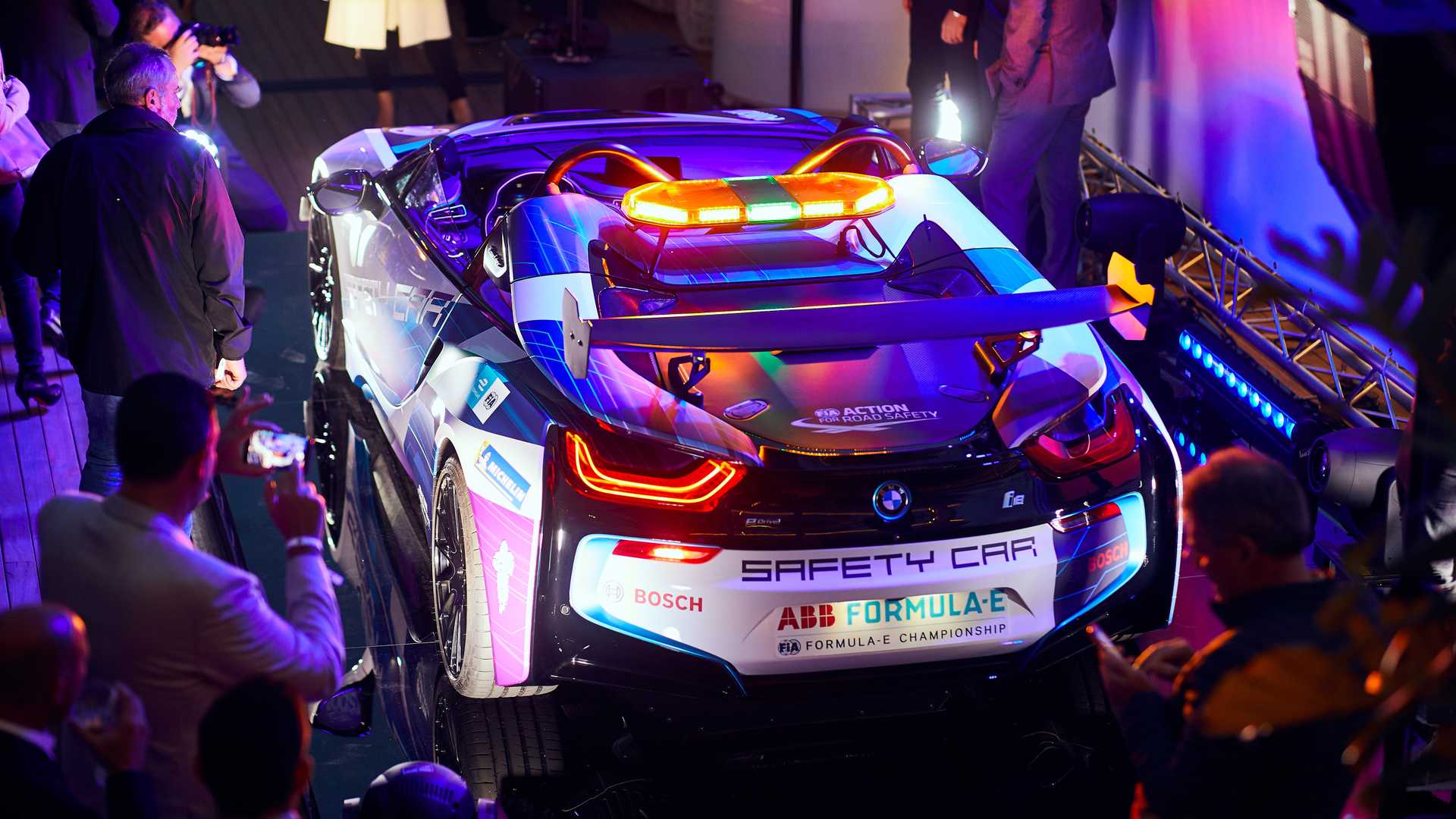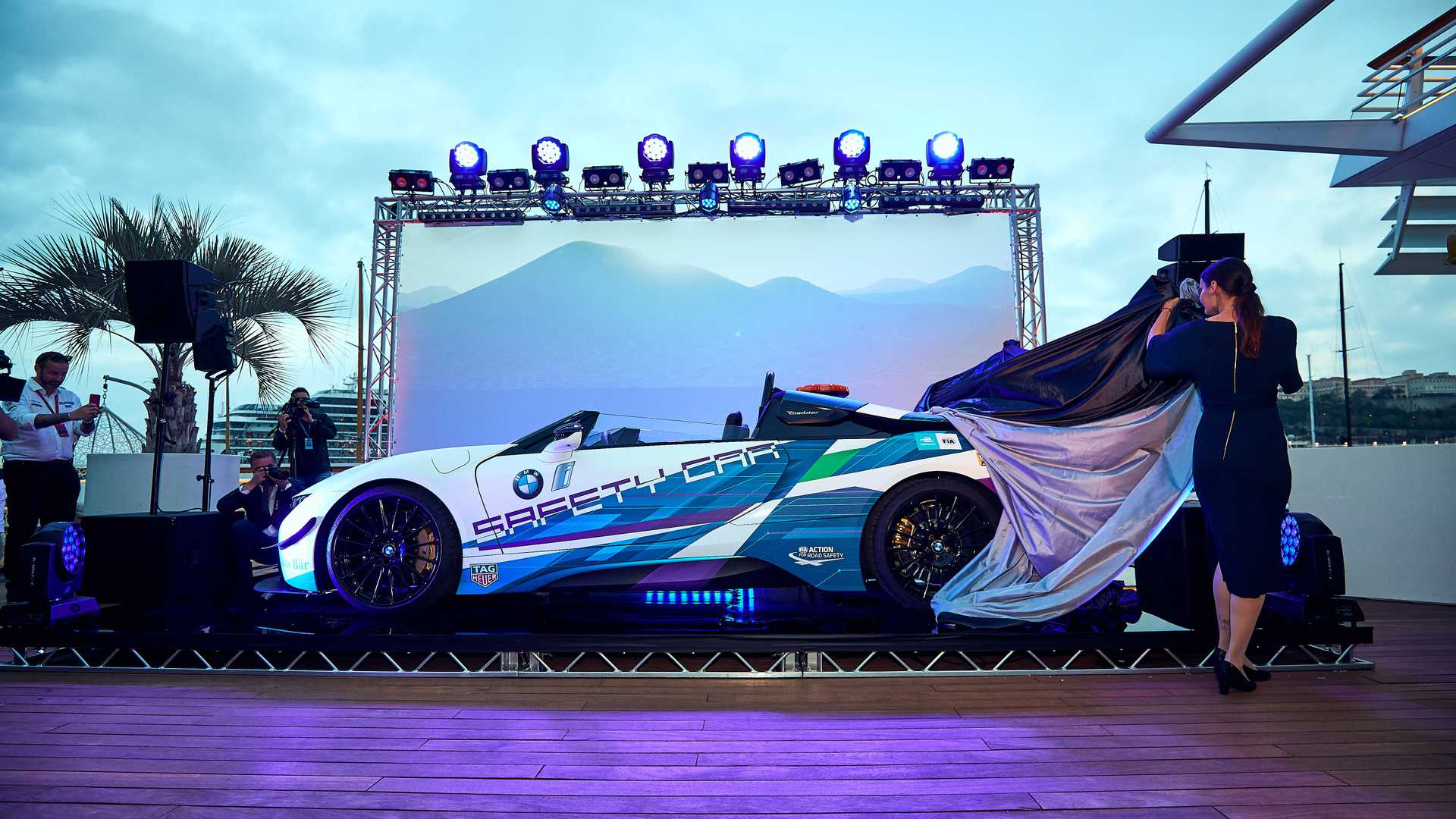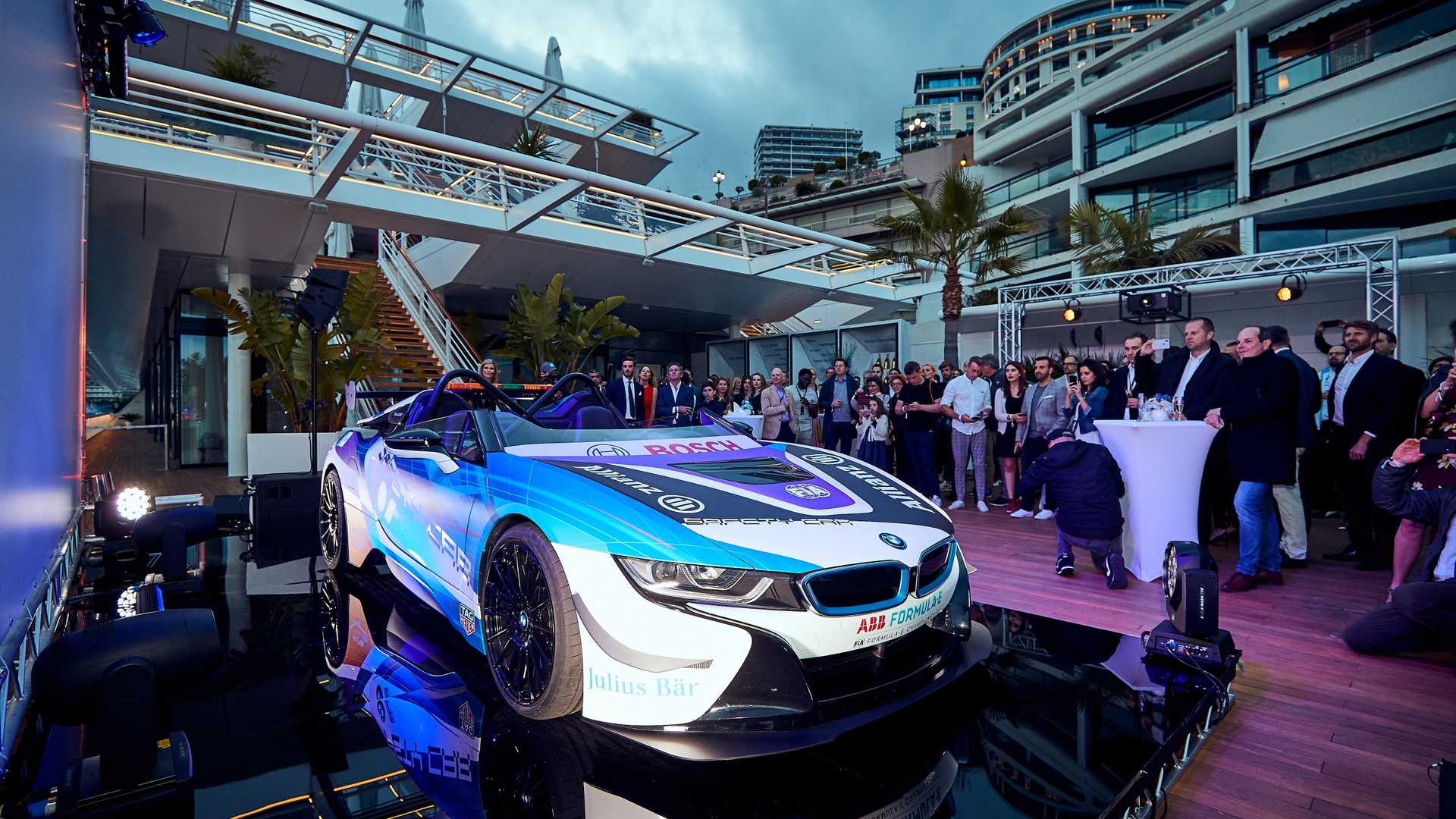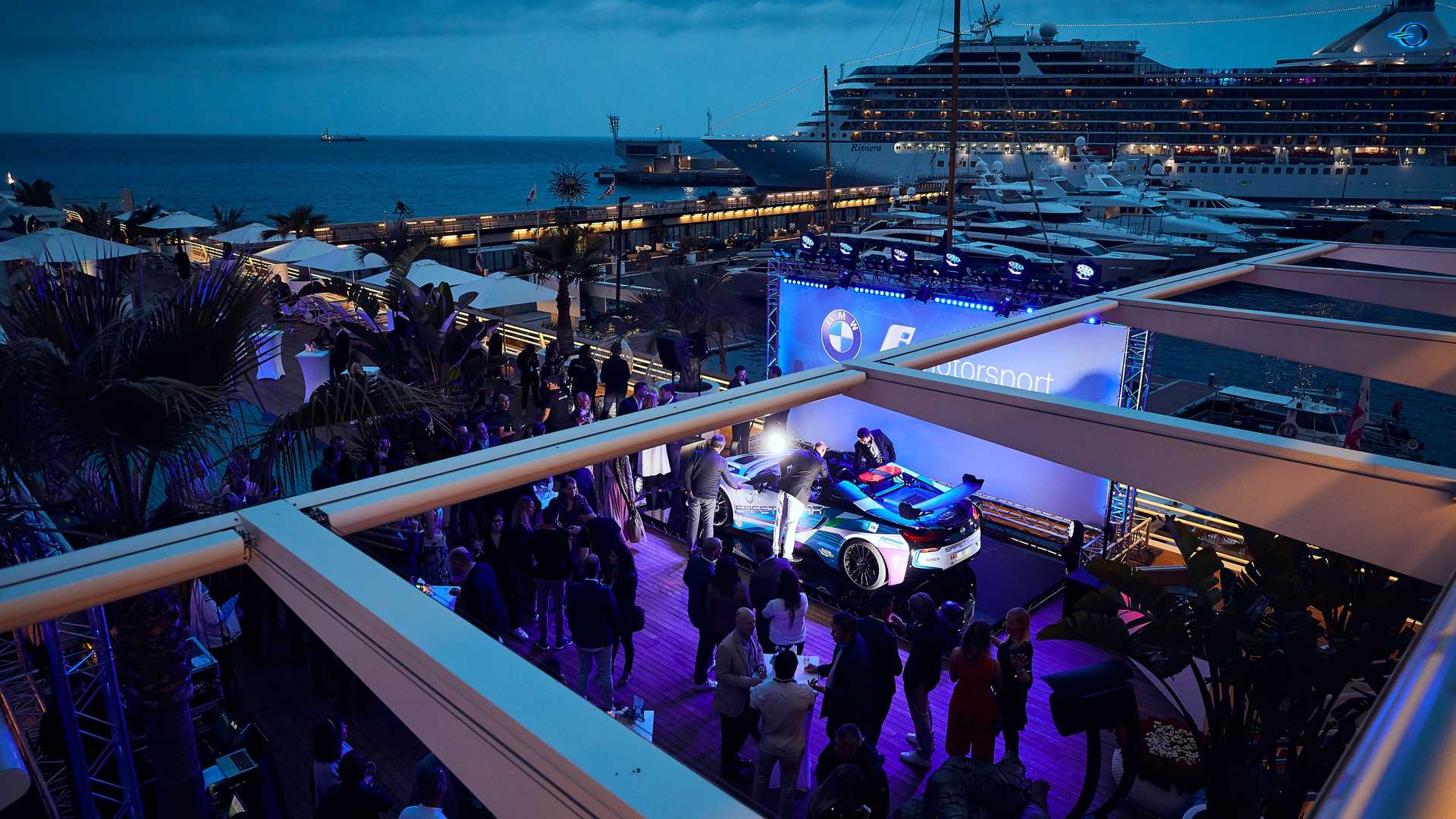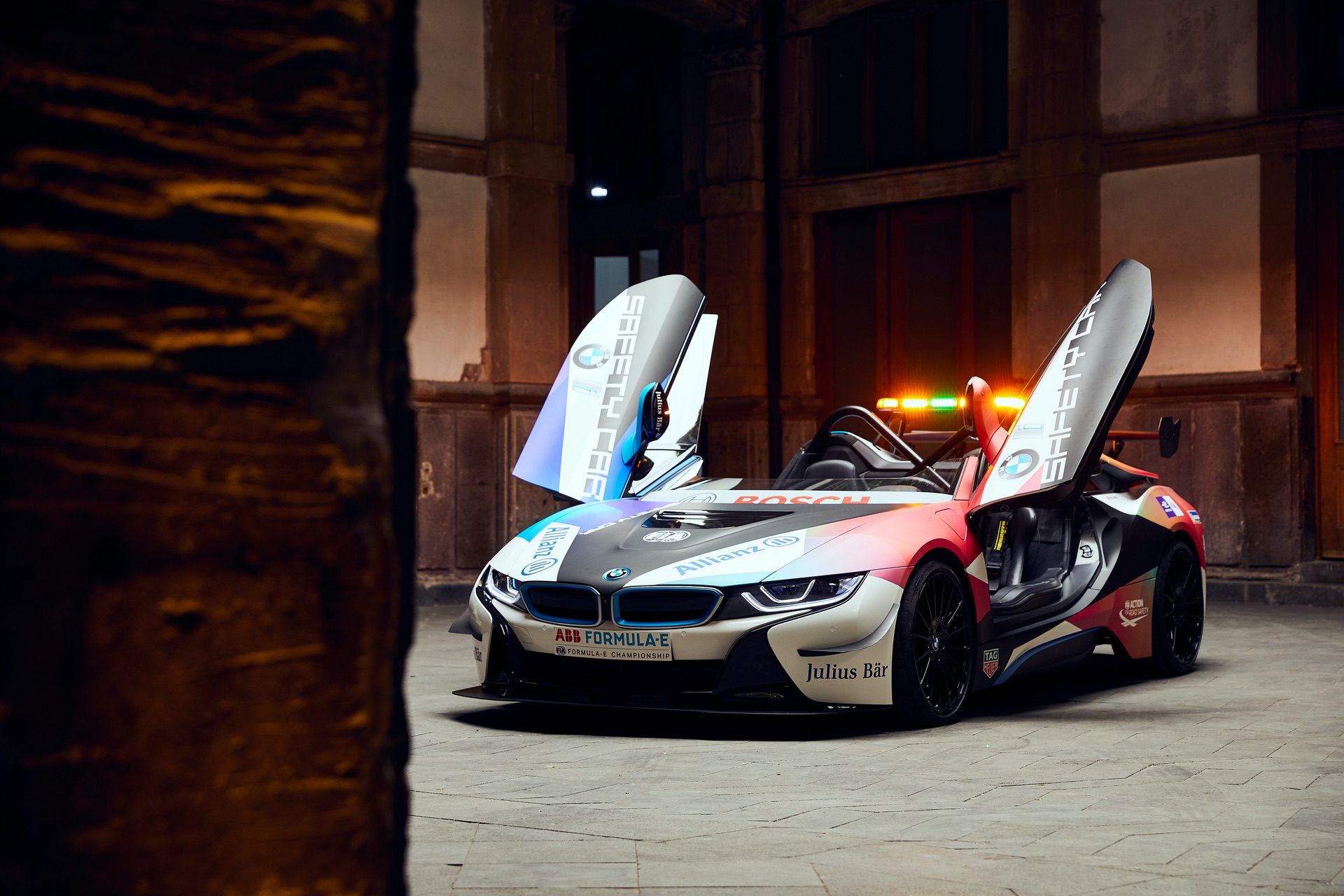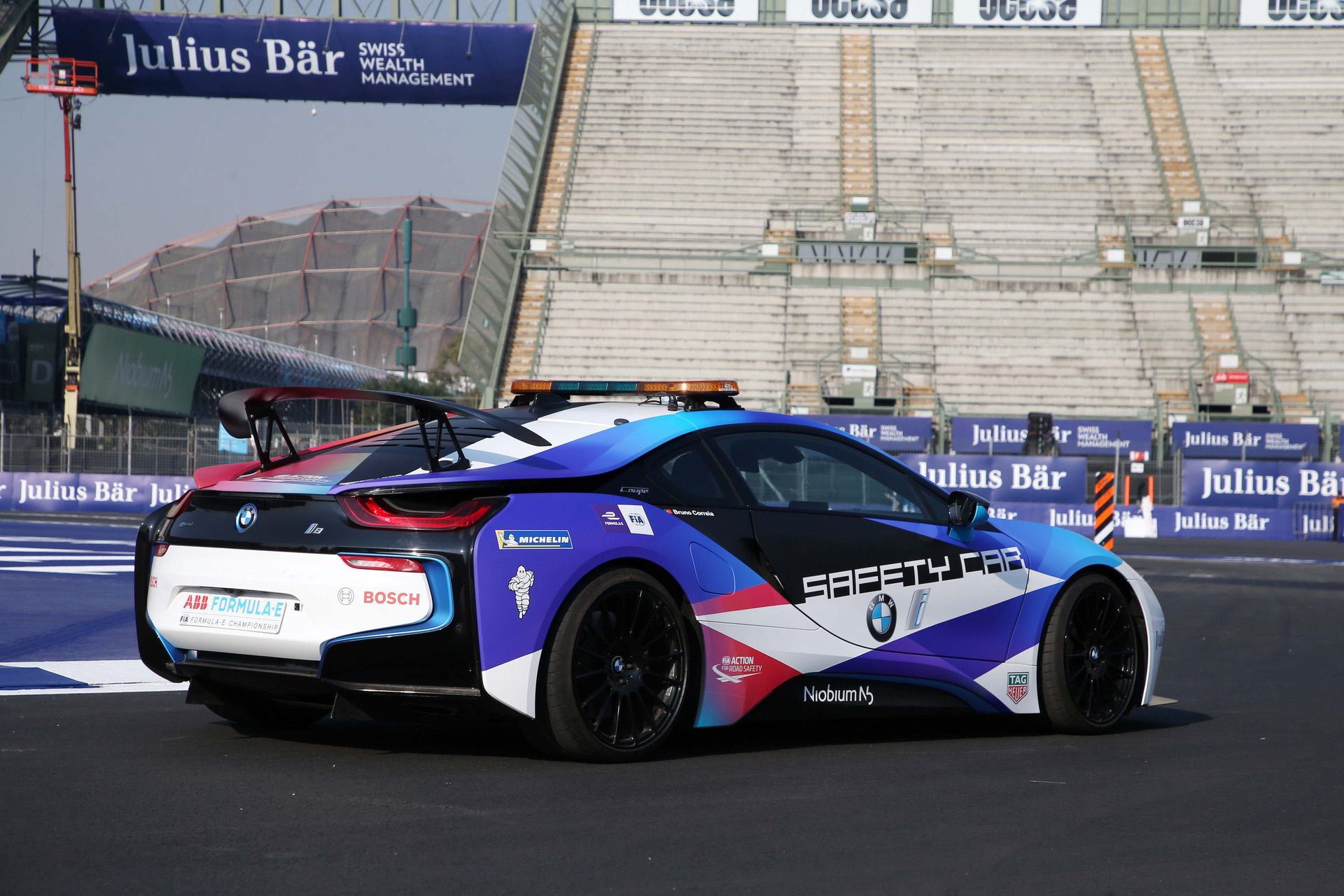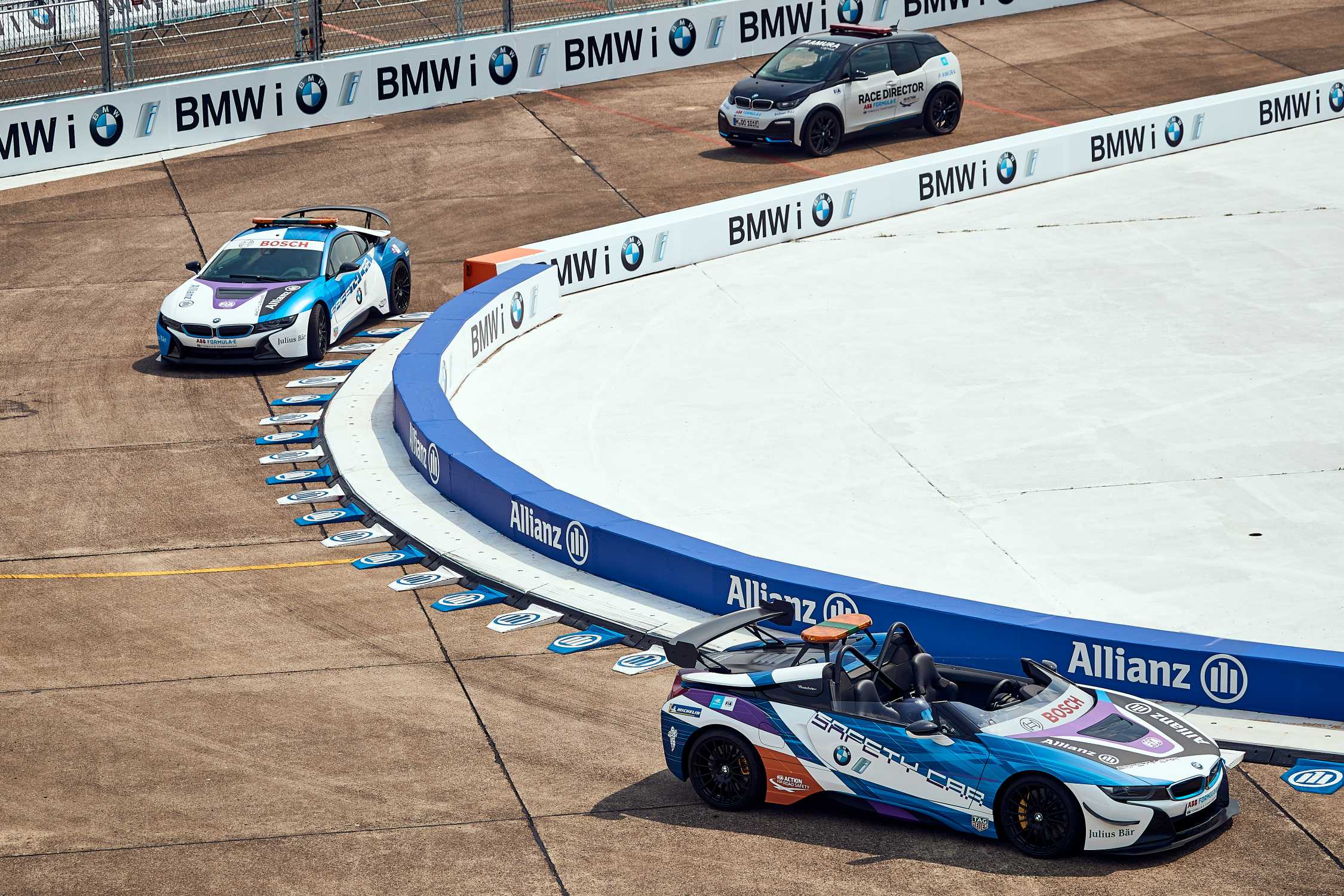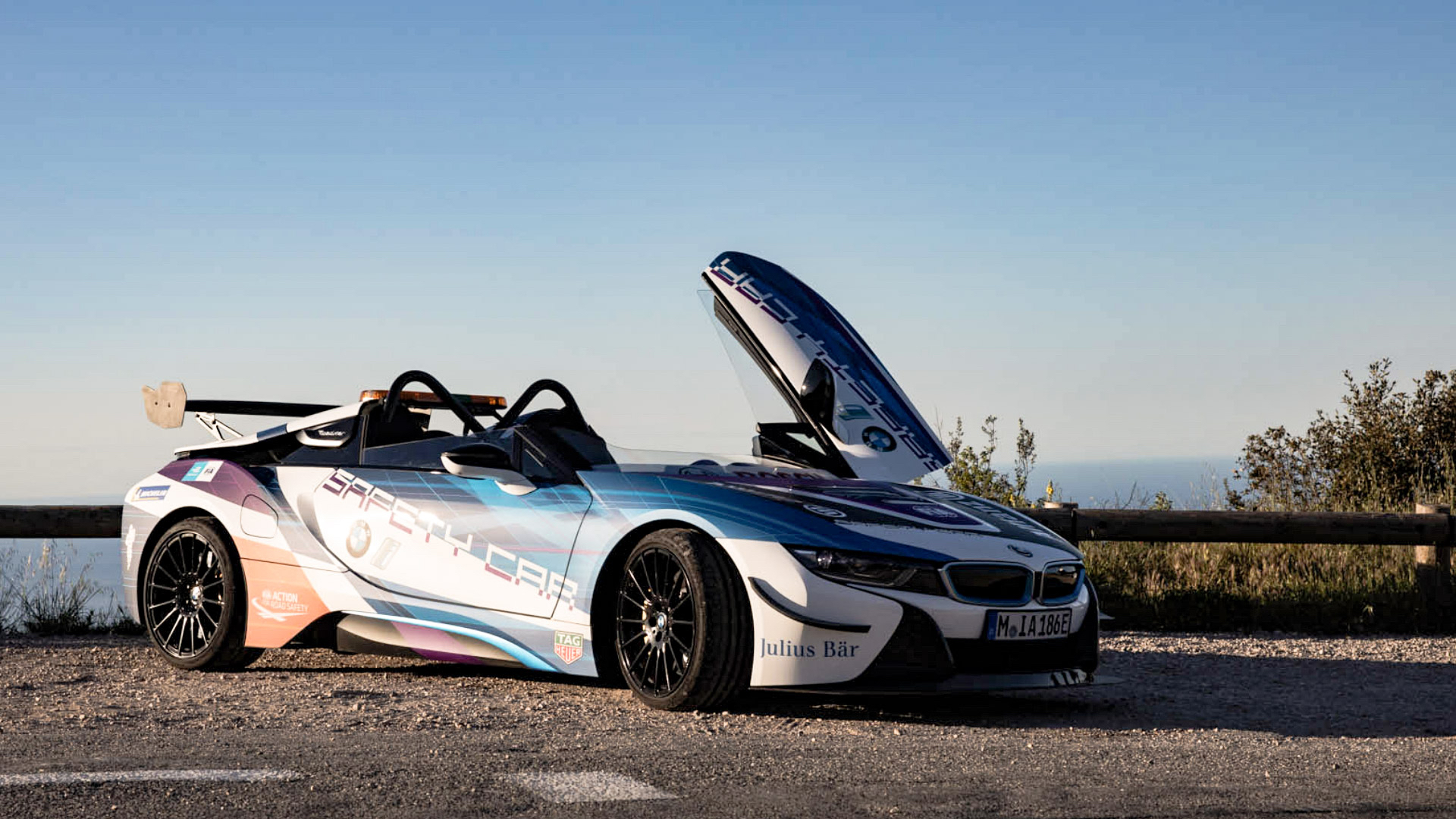 For more information about the BMW i8 Formula E Safety Car visit the official BMW BLOG article: https://www.bmwblog.com/2020/02/16/bmw-introduces-their-new-i8-safety-cars-for-formula-e/