Responders at the Scene
When rapidly responding to an emergency, being easily visible is extremely important. Road users need to be aware of Emergency Service vehicles at all times, our Scene Lights emit a high volume of light whilst staying flush to the vehicle surface with their low-profile, guaranteed to make others aware of your presence.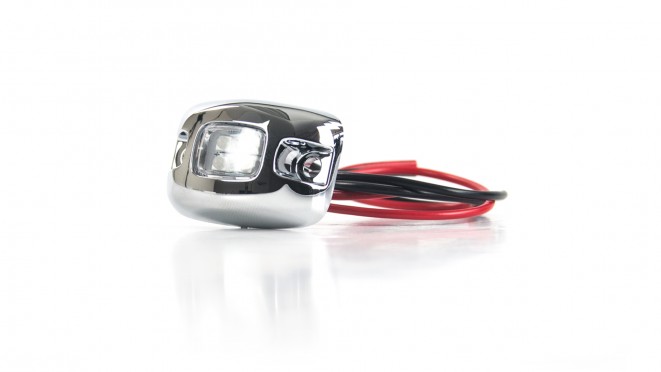 Compact Scene Light with 3LED illumination and meets NFPA regulation for narrow space lighting. Optional standard surface mount or 45° angled chrome bezel, clear lens, 12VDC. Available in white.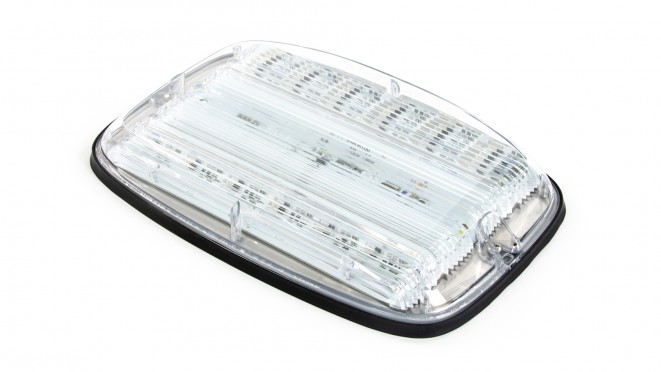 12LED Scene Light which meets AMD024 and NFPA regulation. Optional black, chrome or white bezel, surface mount, clear lens, 12VDC. Available in white.
Which Responder is best for you?
Our range of Responder Series Modules varies in capabilities, approvals and sizes. From the smallest R0 Responder which is ideal for mounting in tight spaces to the larger R9 which is designed for use on large vehicles to emit a wider and stronger light output.

R0 Scene Light
Two Warning Models: Flashing version (SAE Single Flash) or Steady-Burn version. Selections in Warning, Side Marker, Clearance and Illumination model for versatile applications. Available with standard or 45 degree angled flange for illumination model. Reverse polarity protection.
R6 Scene Light
Choose from 16 built-in flash patterns in Solid, Left-Right split, Top-Bottom split or Criss-Cross split flash mode. Weatherproof and vibration resistant design for internal or external use. Choice of clear or colour lens options. Optional Chrome or Black flanges. Reverse polarity protection.
What size Responder is best for you?
With five different Responder Scene Lights models. we have a wide variety of different sizes, all suited and designed for different scenarios/work environments. For tight spaces and precision application the R0 is our smallest Responder, measuring 35mm (1.55″) in length and 25mm (0.91″) in width. Our R9 is our largest Responder Series Module measuring 257mm (10.12″) in length and 160mm (6.3″) in width. Choose a Responder Series Module based on your specific requirements and bespoke application needs.